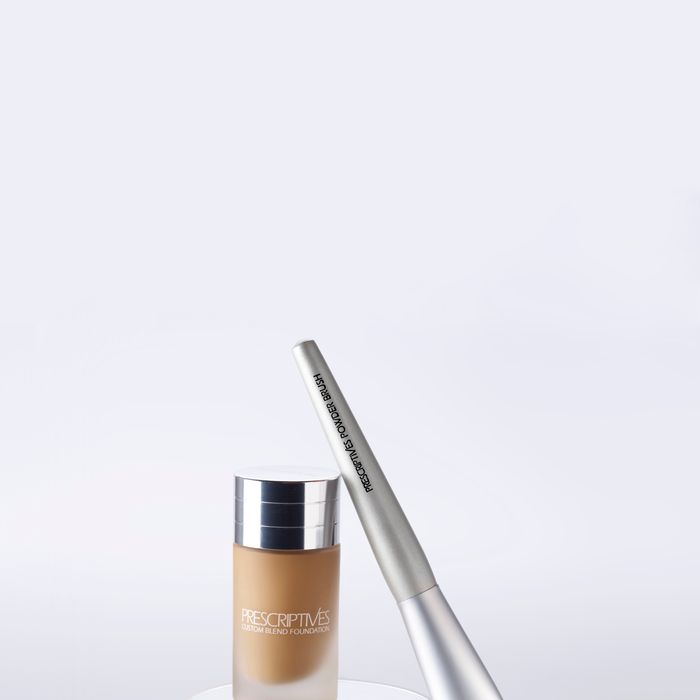 When I decided to test out Prescriptives' online-only custom blend foundation process, I had some serious makeup concerns. It's already challenging enough to find the perfect shade at a place like Sephora or a department store, where the options are endless. There, you can even touch the stuff and put it on your real-life skin. With this new program, the brand promises that one video conference with "foundation specialist" Nikki, and you'll be on your way — no need to worry about special lighting or the computer monitor's calibration.
After logging-in at my prescheduled time, I was nervous. I was sitting in a sunny conference room, chosen specifically for its natural lighting, which I figured would be best for this matching session. (It was.) There was Nikki, wearing a headset. I asked her some quick first date-ish questions: How long had she been doing this? Nine years. What crazy things has she seen on the other side of the camera? Lots of moms breastfeeding. How dark can the blends go? Many of our customers are people who cannot find shades that are dark enough elsewhere. And how can she possibly know exactly what shades will match my skin from a video chat? At this point, we got the party started.
Nikki, who is a dead ringer for Soleil Moon Frye, started to fire off her own getting-to-know-you questions. She wanted to know what foundation I've used in the past, what I'm currently using, and why I loved or didn't love certain products. She seemed to have an overwhelming knowledge of nearly every tinted moisturizer and foundation ever created. "I collect foundation like figurines and am constantly looking into what's new," she explained, comparing her knowledge to that of a house-paint consultant. "Just like how they know if they're looking at a bright white or eggshell white, I know and can picture any foundation you mention immediately."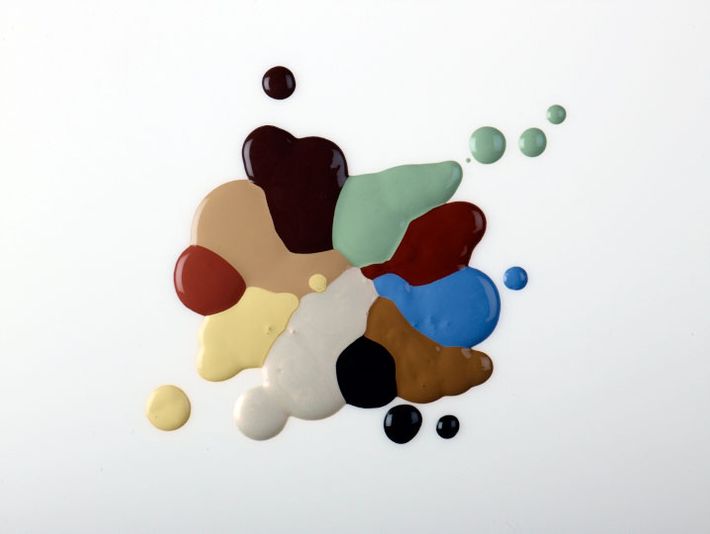 After asking me what type of skin I have (dry), and whether I would like full coverage (no), luminizing elements (yes), and antiaging/lifting properties added to the foundation (why not?), she told me we were nearly finished with this appointment. It had taken just under forty minutes. She then asked me to email her a photo of myself that best represented my natural skin tone and said she'd have my "recipe" perfected within a few days. If my blend didn't match when it arrived, all I would have to do is return it and she'd make me a new one.
In two days, Nikki's recipe arrived in my inbox, and I plugged it into the Prescriptives Custom Blend ordering page. Five days and $65 later, I had my bottle in hand, still packaged in frosted glass and a matte silver screw cap that I remember fondly from perusing the Prescriptives counter in the late nineties. And, it turns out, Ms. Punky Brewster worked some serious magic. The formula itself was creamy and hydrating, but sheer enough that my skin still felt like skin. The luminizing "candelight finish" made my face glow. And the color match? Incredibly, surprisingly, spot-on. Somehow.