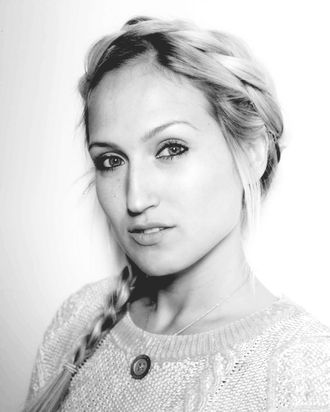 Photo: Courtesy of Sophia Webster
Sophia Webster didn't plan on going into shoe design when she was getting a degree in fine art. But during a class on live drawing and fashion illustration, she found herself focusing on the shoes of each model rather than their form. "I was into sculpture at the time and it was just a different form of sculpture," she says of her decision to enter a shoe-making program at Cordwainer's College, a division of the London College of Fashion, before pursuing a master's at the Royal College of Art in footwear. While in school, Webster entered shoe design competitions, capturing the eye of Nicholas Kirkwood and his business partner Christopher Suarez, who had served as judges on individual occasions. When she graduated, Kirkwood told her he needed a design assistant and Webster started right away.
Two years after working with Kirkwood, the 27-year-old's debut collection, full of neon-striped heels and polka-dot clutches inspired (and named) after women like Yayoi Kusama and Azealia Banks, is a commercial success. Retailers including Saks Fifth Avenue, Bergdorf Goodman, and Kirna Zabete picked up styles, with Net-a-Porter negotiating rights to be the exclusive online retailer. Her sandals have also been worn by young fashion plates like Chloe Moretz and Tali Lennox, and, come fashion month, will likely appear on the feet of many a well-heeled street-style star. We caught up with Webster while she was in New York to discuss her kooky doll-inspired spring presentation, dream clients, and her secret connection to Dancing With the Stars. Also, be sure to click through for highlights from her new resort collection.
Nicholas Kirkwood is your mentor. Can you tell me a bit about your experience with him?
I'd entered two competitions while in college, and Nicholas was a judge on one while Christopher — his business partner — was a judge on a separate competition. They contacted my college and asked me to come in.  So when I graduated, I was talking about what I was going to do, and [Nicholas] said, "Oh, I don't have a design assistant. Do you want a position?" And I said, "Well, I really want to start my own line." So he and Christopher suggested I work there for a couple of years to learn and understand more about the industry, and the sort of different elements that a young shoe designer might face. After two years, they would help me launch my own line. So I agreed. 
What was the best piece of advice he gave you?
I don't think there's one main piece — when I started there, there was two employees and now there's like 25, so just seeing the growth, you know, I think that's the best thing that happened.
Your spring-summer 2013 presentation in London featured models dressed as life-size dolls in boxes. What was the inspiration behind that?
I really liked the film Welcome to the Dollhouse, which is what I called the presentation in the end. It's kind of geeky. Also, I had to think of a concept for how to display the shoes and it worked. Who doesn't want to have ten life-size versions of their own doll in one room? I have a friend who has a vinyl shop in East London, and then a couple of guys we work with [made] the boxes. We just vinyl wrapped the whole thing.
What did the models think?
Well, they didn't know till they got upstairs and then they were all like, "Wow, this is so cool, this is the coolest thing ever."
Who is the woman you're designing for, and do you have any dream clients?
Someone that's colorful, free spirited, confident. Dream client?  It ranges from a cute kind of girly like Chloe Moretz or Katy Perry to fashion forward people like Giovanna Battaglia or Miroslava Duma.
What about Kate Middleton?
She's a princess! So yeah, I'm sure we can find her something.
What advice do you have for the average woman wearing your shoes, especially in winter weather?
Dress from the feet up. Take a taxi! Or wear flats and then change.
What's your personal style?
I mix it up a bit. I'm not really led by designers: I like prints, bright colors, and wearing things in my hair like big bows. I really like colorful accessories and I have, like, loads of those neon Cambridge satchels. I love their satchels.
So I know you mentioned studying art — were you always into art as a child?
It's all I enjoyed really at school. That and dance. [My sister and I] were [competitive] disco dancers, and we had the costumes with the sequins and stuff. So we used to have to think about [their] color and design. We used to dance on our own, in pairs, and on teams. I started when I was about 6 until I was 16. 
Have you ever watched Dancing With the Stars or the equivalent? I think there's a British version.
Yeah, my old dance teacher is the head judge of [Strictly Come Dancing].
Have you ever tried to get your shoes on that show?
Oh, no, I haven't tried. But, I'm sure they'd go with the dresses. I love that program. I watch loads of TV. It's a nice way to just switch off. I really love Homeland.
Finish this sentence: I never leave home without … ?
Pink lipstick from Illamasqua.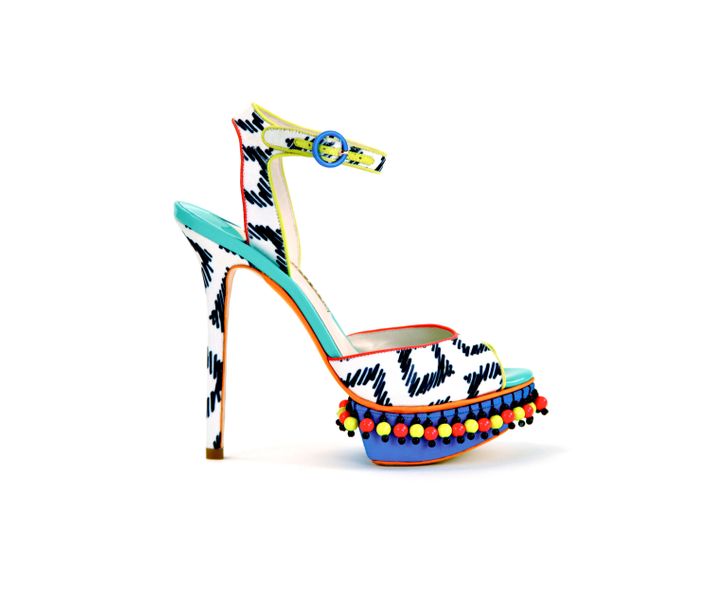 Lula, $485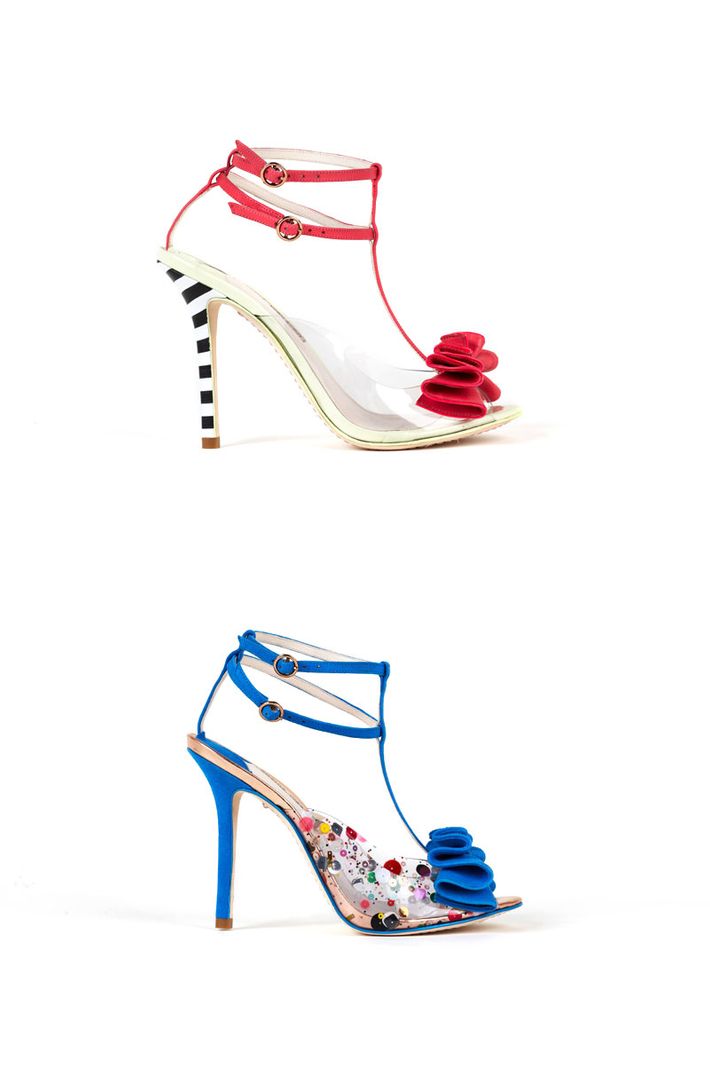 Lana, $535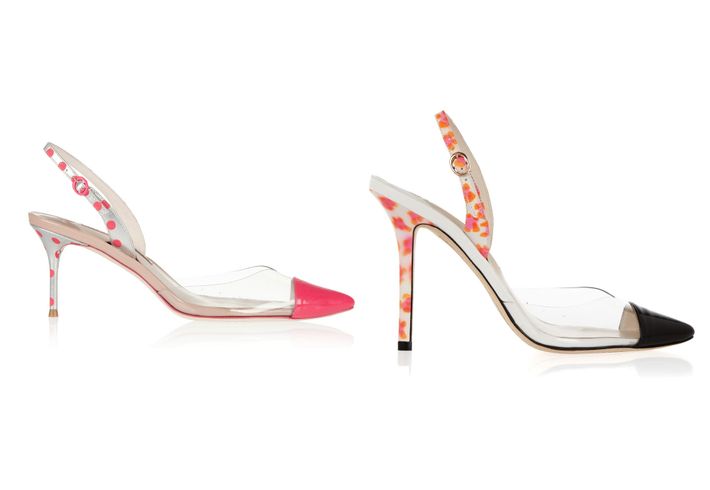 Daria, $395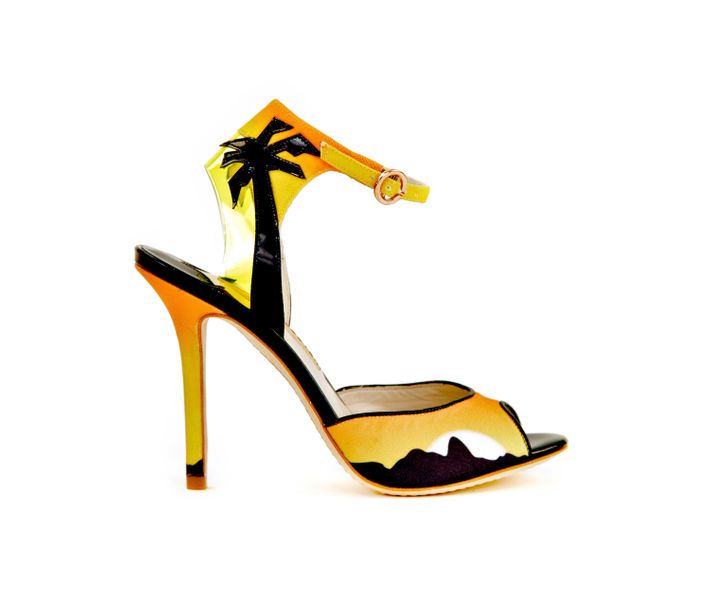 Rio, $485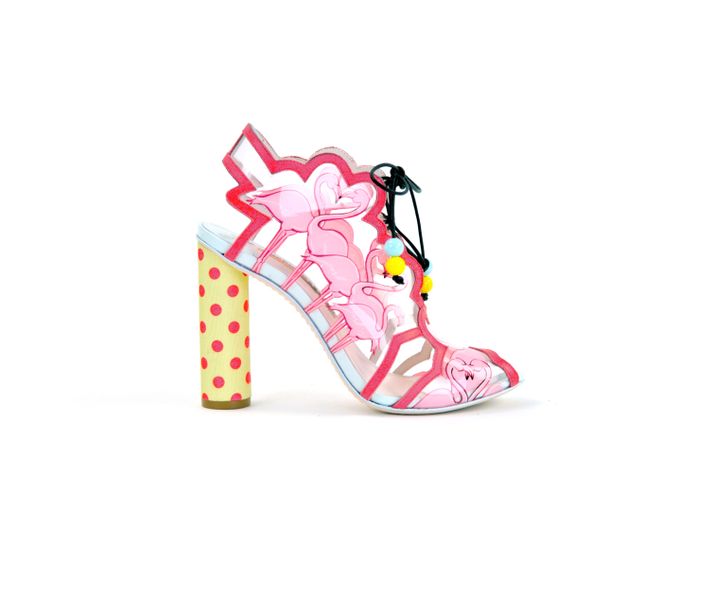 Flamingo, $595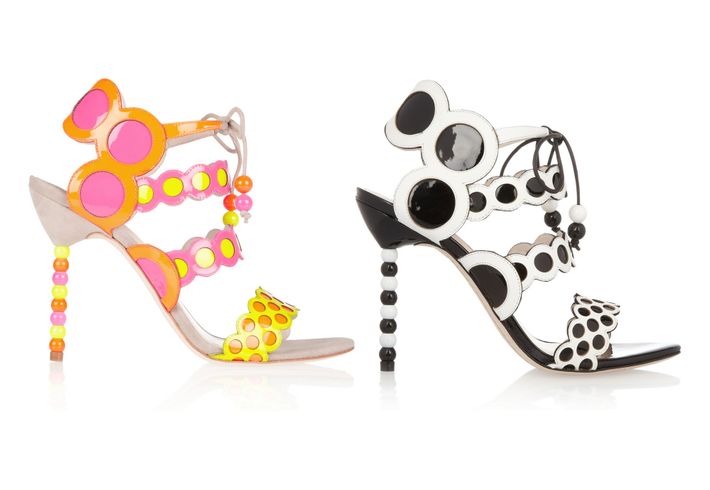 Yayoi, $635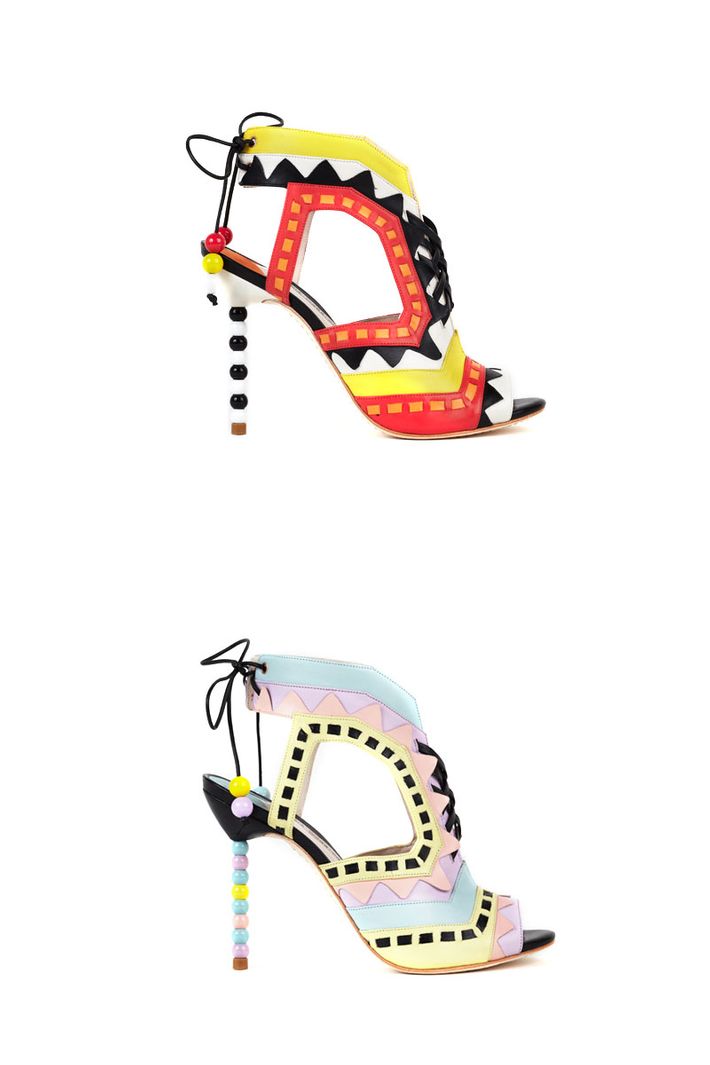 Riri, $745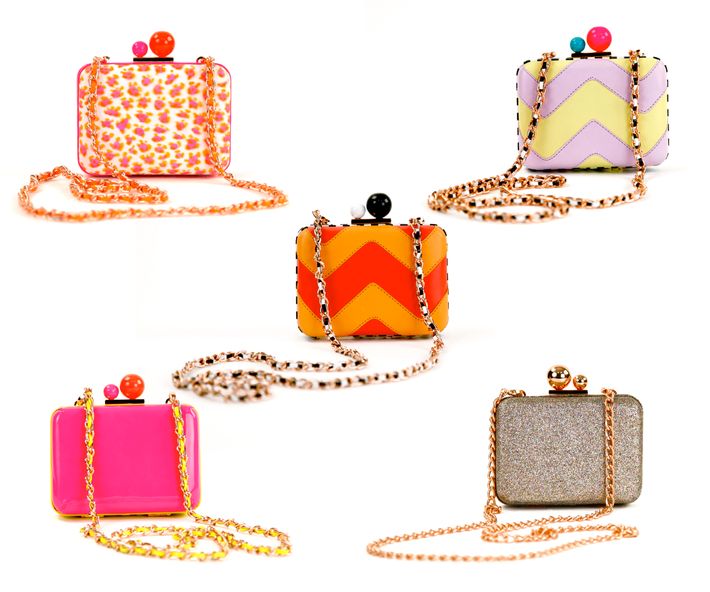 Azealia, $595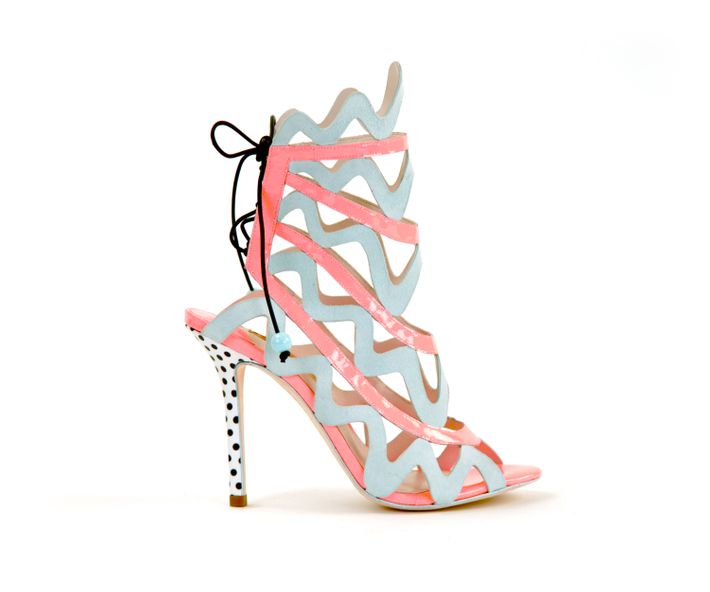 Mila, $735