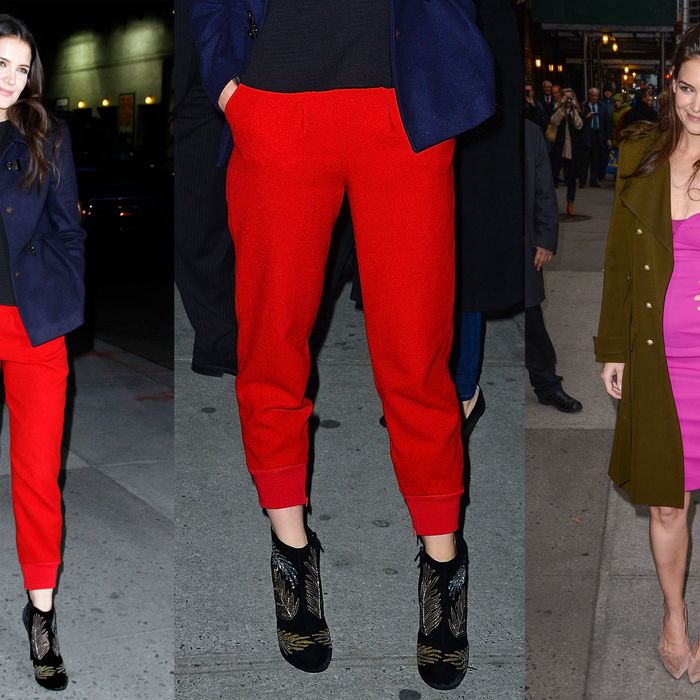 Katie Holmes after Letterman last night.
Photo: Ray Tamarra/2012 Ray Tamarra
Katie Holmes went on David Letterman last night in a hot pink Narciso Rodriguez dress with spaghetti straps — a much tighter silhouette than she normally wears. She also left her hair messy and natural-looking, which meant she could actually touch it on-camera (a rare phenomenon on TV these days), and made the sexy dress look more relaxed. On her way to the taping, she wore an olive green Balenciaga jacket, similar to the navy one she's worn a lot lately, and suede Isabel Marant pumps. But it's her exit outfit that we really want to talk about: look at those snuggly looking red wool pants! They resemble festive, Santa-like sweats, but are probably really expensive and made of something fancy, like cashmere. The looser cut works better on her than the jeggings-type pants she normally wears, and the black-and-navy combo up top looks good too. Swap out the heels for slippers, and that's a perfect Christmas morning outfit right there.