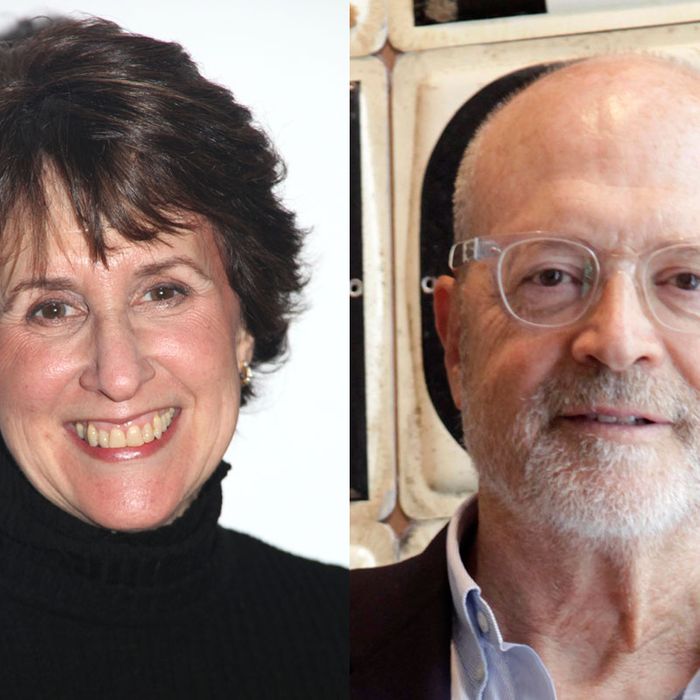 Today's WWD directs us to yesterday's New York Times, in which J.Crew CEO Mickey Drexler responds to Delia Ephron's op-ed piece, printed earlier in the week, titled "The Hell of Online Shopping." In it, Ephron writes, "A few days ago, I got an e-mail from my sister Amy in Los Angeles saying she and her husband had received boxes from" the retailer — what should've been Christmas presents from Delia.
The cards were buried deep in the packaging, and one of them was missing. Nothing was gift-wrapped, either (although I had requested and paid for it). The boxes contained two pairs of shoes (although I had ordered only one pair), a man's pullover and a sparkly pink woman's sweater. The sweater was for a friend who also lives in Los Angeles, but somehow ended up being sent to Amy's husband.
After a long phone conversation with J.Crew, a $50 gift card, a non-J.Crew package delivered to Delia but meant for "Julia," she comes to the following Ephron-like* conclusion:
So this is my New Year's resolution: I am never ordering another Christmas present on the Web again. Next year I am wrapping all my gifts myself and standing in line at the local post office for an hour or two to mail them. It's the least I can do for the people I love.
As for Drexler, he called himself "more than a little surprised that a customer complaint was elevated to an indictment of online retailing on your Op-Ed page." He added that J.Crew has shipped more than a million orders since Thanksgiving, and Ephron's case "is hardly the norm," but online shopping "is a growing part of retailing." He ended his letter with:
We certainly acknowledge that what is warranted in this situation is a sincere apology — but not a generalized defamation of an efficient and valuable way of shopping today.
Then he dialed into the J.Crew offices and read it over the P.A. system.
*A term we use respectfully.