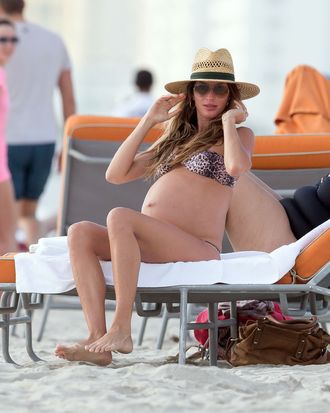 Gisele in November.
Photo: Splash News/Corbis
Gisele Bundchen and Tom Brady's second child is "due any day," according to a "Patriots Insider" — so you know it must be true. Indeed, the Boston Herald first reported she was two months along back in May, which means the so-called "Bund in the oven" is just about cooked, according to our advanced calculations. She still hasn't officially announced the pregnancy, apparently preferring to let paparazzi photos of her belly speak for themselves. 
Related: Pregnant Gisele: Is This Still Happening?