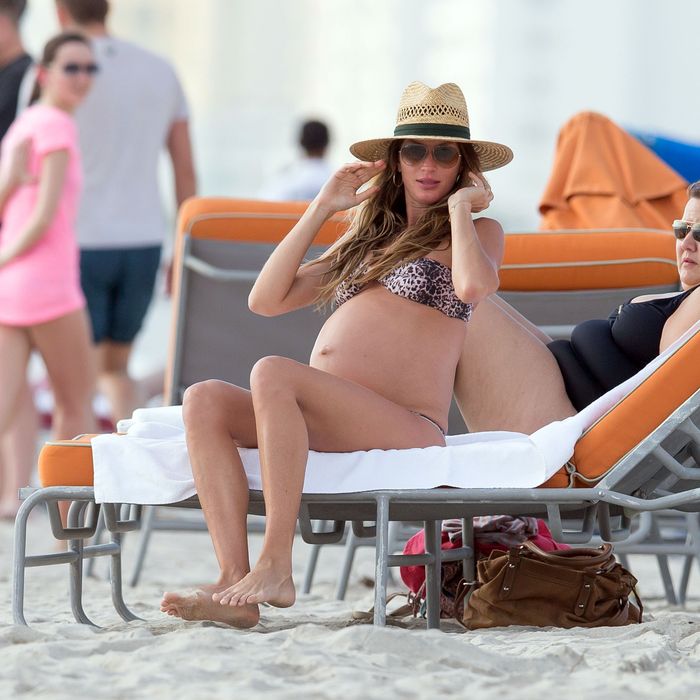 Gisele, one month ago.
Photo: Splash News/Corbis
As predicted earlier this week, Gisele has given birth! The baby girl, named Vivian Lake, was born on Wednesday night at Gisele and Tom Brady's Boston home, presumably in the bathtub like their first child, Benjamin. Gisele posted the news on her Facebook page this morning, along with a picture of Vivian's itty-bitty hand.
We feel so lucky to have been able to experience the miracle of birth once again and are forever grateful for the opportunity to be the parents of another little angel. Vivian Lake was born at home on December 5. She is healthy and full of life. Thank you all for your support and well wishes. We wish you and your families many blessings.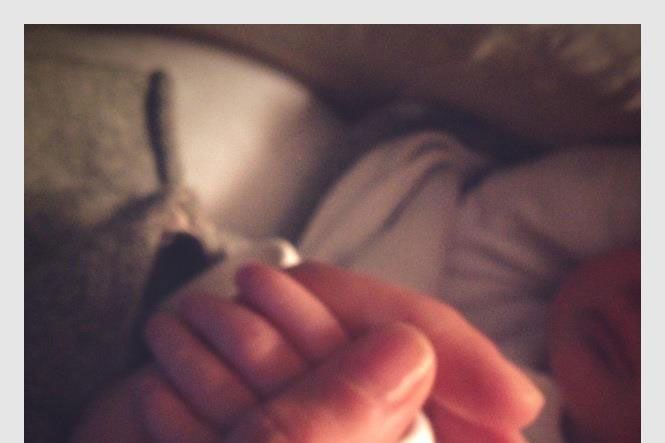 And with that, Gisele probably got up from the computer, rubbed her perfectly intact six-pack, and prepared for a day of kung fu and breastfeeding. Her next bikini shoot is probably just weeks away, not that she'd need to worry about it.
Related:
Gisele Bundchen to Give Birth 'Any Day' Now 
Celebs' Post-Baby Weight Loss Makes Other Celebs Feel Bad