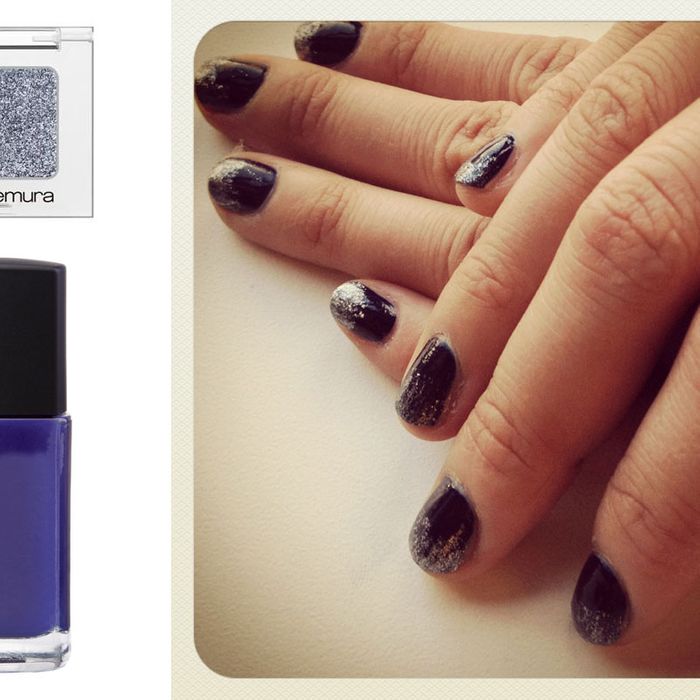 Manicurist and one-half of Rococo Nail Apparel's founding team, Vernice Walker, takes us through a step-by-step tutorial on how to re-create her take on an "anti-nail art" nail art look. Originally created for an issue of Stylist magazine, Walker calls the look "gothic" but still a bit ladylike.
Step 1: Apply a coat of Superbase to the nail for a longer-lasting manicure. Let dry. 
Step 2: Paint two coats of Me Me Me Creme polish to the nail. Let dry.
Step 3: Using a sponge eye-shadow applicator lightly dampened with nail polish remover, coat tip in Shu Uemura silver eye shadow.
Step 4: Gently tap sponge onto tips of nails to midsection of nail, leaving behind a dusting of silver.
Step 5: Lightly apply Superdry top coat to just shadowed tips. Avoid dragging brush across the whole nail to prevent shadow from smearing. Let dry.
Step 6: Apply Superdry top coat to the whole nail for a glossy finish. Let dry.