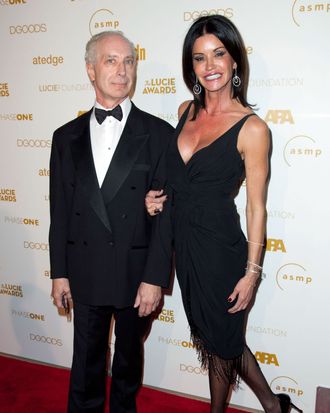 Photo: Imeh Akpanudosen/Getty Images
Dr. Robert Gerner, a "prominent psychopharmacology expert," proposed to the world's first supermodel (and former ANTM host) in a vehicle on the way to the airport, Us Weekly writes. The couple met three months ago through Gerner's son, and "It was love at first sight!" according to Janice.
"I intend to make Rocky the happiest man in the world for the rest of his life," Dickinson, 57, tells Us Weekly of her fiance (nickname Rocky). "I couldn't be happier right now. Oh! And our wedding is going to make Brad and Angelina's look like a trip to city hall!"
… which it may very well be, knowing Pitt and Jolie, so pre-congrats; our best portmanteau idea is Dickinrock.
This will be Janice's fourth marriage.