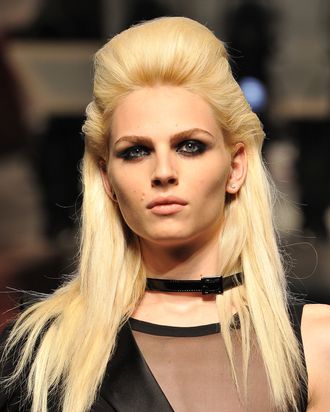 Andrej Pejic in Gaultier.
Photo: Pascal Le Segretain/Getty Images
Jean Paul Gaultier announced today that he's launching lower-priced collections for both men and women next year. Although he's still sorting out a five-year agreement with the licensing company Ittierre SpA and hasn't revealed further details, WWD reports that the new "streetwear" line will target a younger consumer and come out next June. 
Gaultier has taken on a hodgepodge of projects since he parted ways with Hermes a few years ago; it's nice to see him focusing on his own brand now, which is beloved by many but has struggled commercially. A more accessible collection should help bring in some money. Here's to affordable corset tops for all!