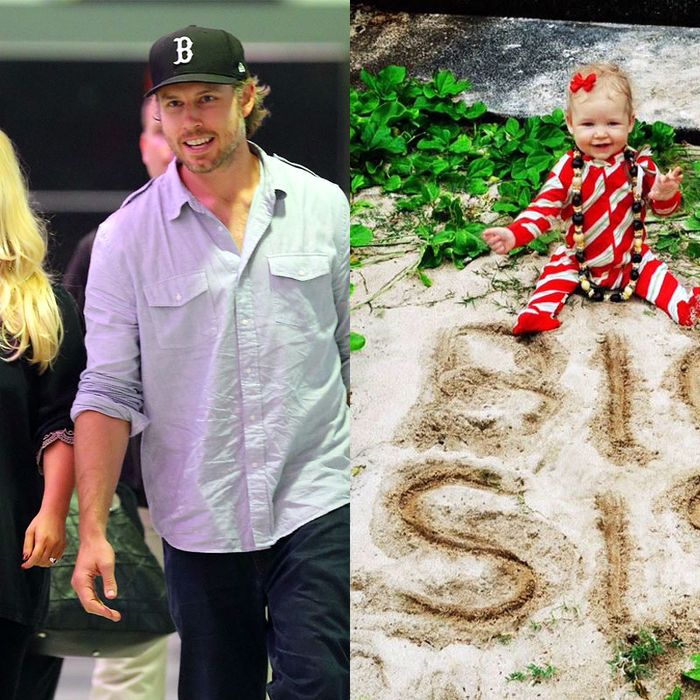 After being un-pregnant for seven months, Jessica Simpson is officially pregnant again. Yesterday, she tweeted, "Merry Christmas from my family to yours!" with a photo of her boy-named girl child, who wrote the words Big Sis in the sand. This kid's a genius!  
But what about Simpson's diet of whipped chickpeas? A rep for Weight Watchers told ABCNews.com: "There have been no changes to our business agreement with Jessica," adding, she "will not be following the program during the pregnancy while her weight and well-being are monitored by her obstetrician, as is recommended for any woman during pregnancy. After she gives birth, Jessica and her doctor will decide when she may resume following the Weight Watchers program."
Until then, you can watch her Weight Watchers bod in this 30-second spot. She says, "I feel like I'm on top of the world," then stands in the back of a pickup truck.