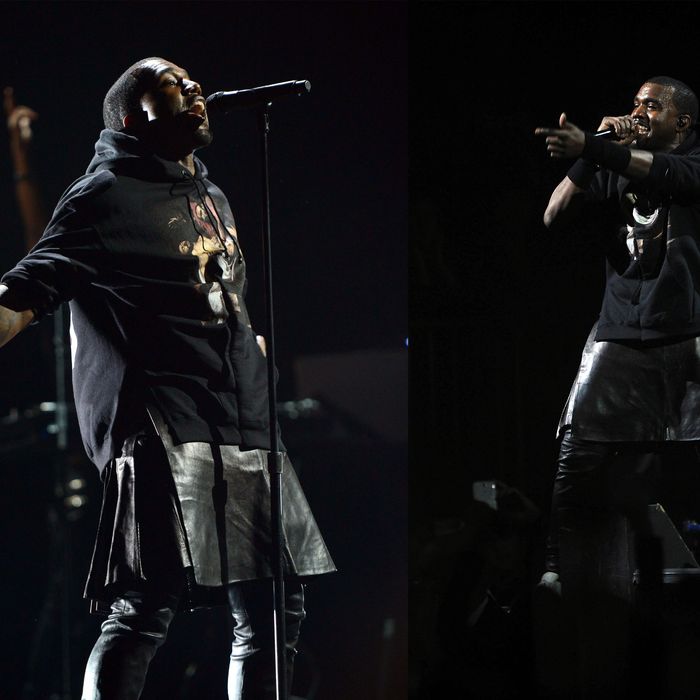 The skirt in action.
Photo: Getty Images
Last night's "12-12-12" Sandy Benefit concert had an impressive lineup of performers, which meant Kanye West had to work extra hard to get attention. He did so by wearing a pleated leather skirt over matching leather pants, both of which appear to be from Givenchy's fall 2012 menswear collection. (The skirt-pants combo — a.k.a. "skants" —  it's not just for ladies!) People on Twitter went nuts, as they do, and Kim Kardashian thought he looked cute, as she does. Read on for our analysis of the look.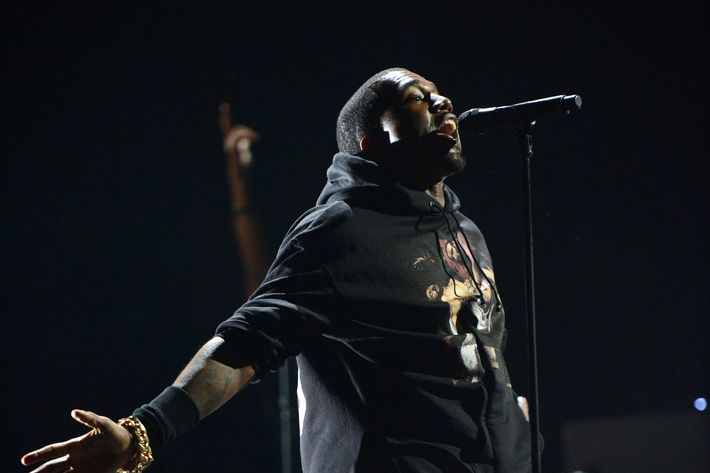 There are many reasons why this skirt isn't as big a deal as people want to make it, the first being that he's worn it before (at a concert with Jay-Z in 2011). Secondly, it's really more of a men's kilt than a ladies' garment and was designed for dudes by Riccardo Tisci. Considering Kanye has straight-up worn women's designer clothing before, this outfit is really not much of a gender-bender.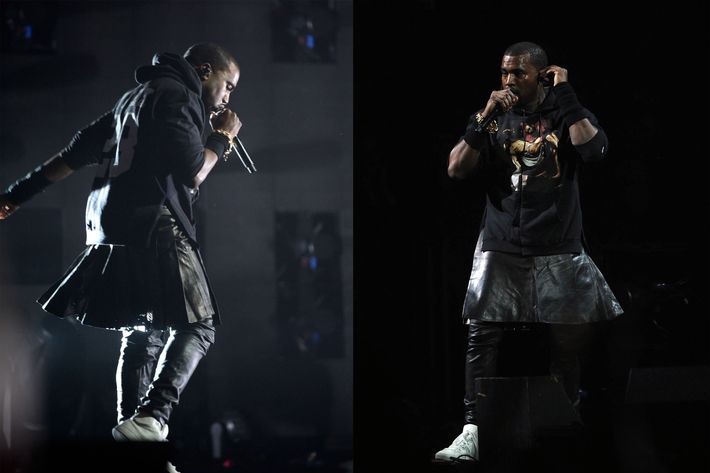 Pro-skirt arguments: It added movement and flair to his performance, swirling when he danced and swishing when he  jumped.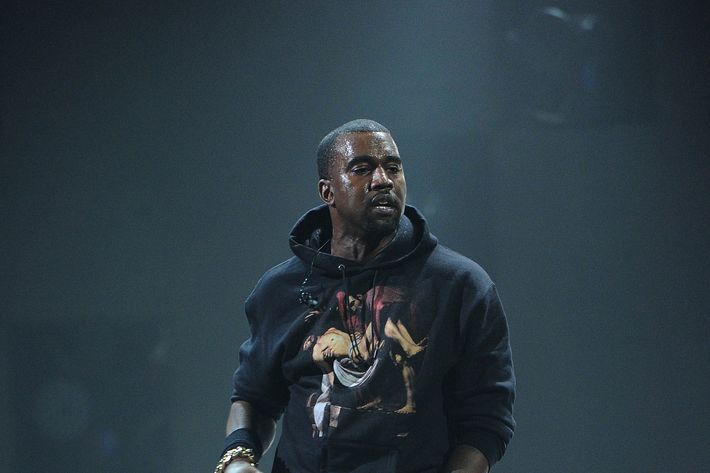 To keep things edgy, Kanye paired his skants with a hoodie, also by Givenchy. He scrunched up the sleeves to show off his bracelets, and also because it must've been pretty steamy under all that leather.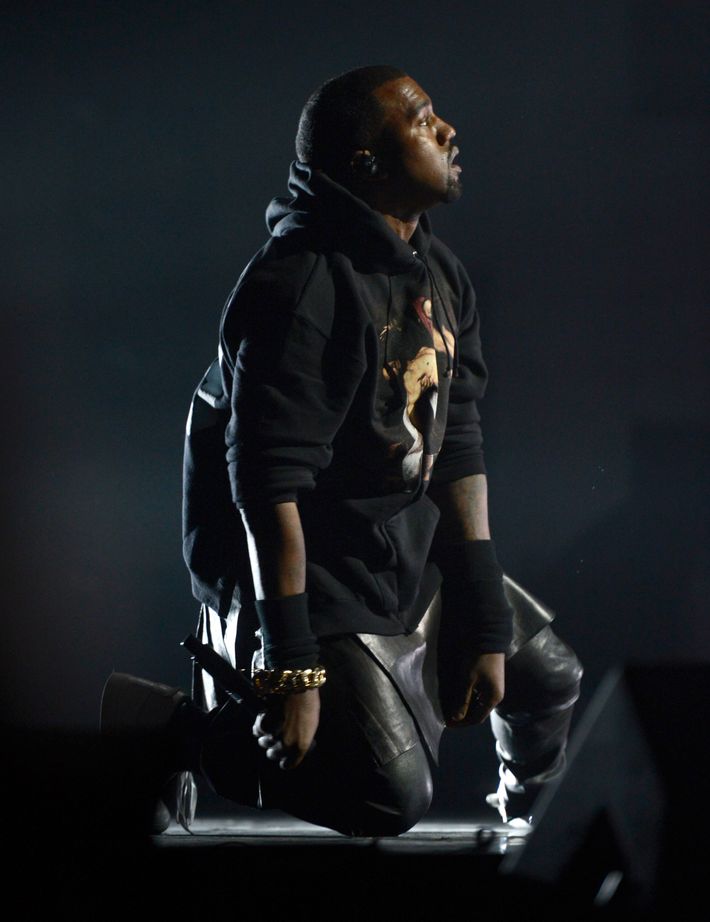 Even though he was wearing pants underneath, Kanye was very conscious of his skirt riding up. Here, he modestly holds down the hemline like the gentleman he is.