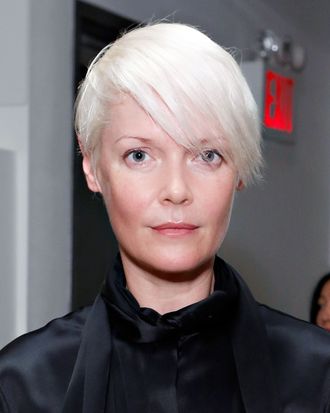 Photo: Cindy Ord/Getty Images
After leaving Elle last month, Lanphear told Refinery29 that she wouldn't be playing 2012's Best Game Ever of Editorial Musical Chairs for long:
Though she was tight-lipped about names and dates, she let us know a couple of things: Yes, she is indeed going somewhere. Her move will be "surprising," because she likes to do the unexpected. She doesn't have a start date yet, but the offer has been accepted.
Now, Fashionista writes, "A source told us she's styling the first cover shoot for a brand new magazine set to debut next spring called Editorialist." Kate Davidson Hudson, Elle's former accessories director, could be going with.
We don't know much about Editorialist, but we're guessing it's a bunch of editorials, numbered like a list.