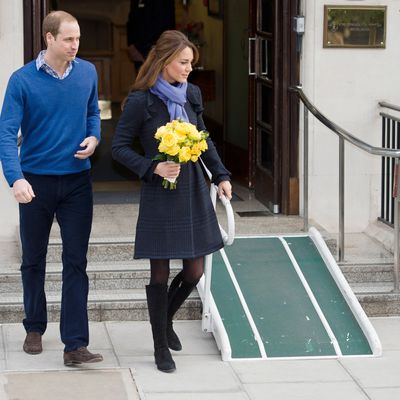 Will and Kate.
Photo: LEON NEAL/AFP/Getty Images
Kate Middleton left King Edward VII hospital at 10:45 a.m. this morning after spending several days in treatment for hyperemesis gravidarum, an acute form of morning sickness. Accompanied by Prince William, she carried a bouquet of yellow roses, smiled, and debuted her first official pregnancy outfit — a navy coat with knee-high black suede boots. When the horde of journalists camped on the sidewalk hollered questions about how she was feeling, she responded, "Much better."
Kate is now convalescing at her and Will's private cottage at Kensington Palace, where she is under the care of the Queen's private surgeon-gynecologist, Alan Farthing, and his predecessor, Marcus Setchell, according to the Guardian. Meanwhile, St. James's Palace released the following official statement:
The Duchess of Cambridge has been discharged from the King Edward VII hospital and will now head to Kensington Palace for a period of rest. Their royal highnesses would like to thank the staff at the hospital for the care and treatment the duchess has received.
Although Kate is only somewhere between eight and twelve weeks along, the palace was forced to announce her pregnancy when she was hospitalized on Monday. Her condition, which is characterized by uncontrollable vomiting and nausea, calls for fluids and nutrients to be supplemented intravenously. It usually lasts for the first trimester, but for almost half of those affected, it persists throughout the pregnancy; in other words, she's in for a rough few months at least. She has canceled all her engagements for the weekend.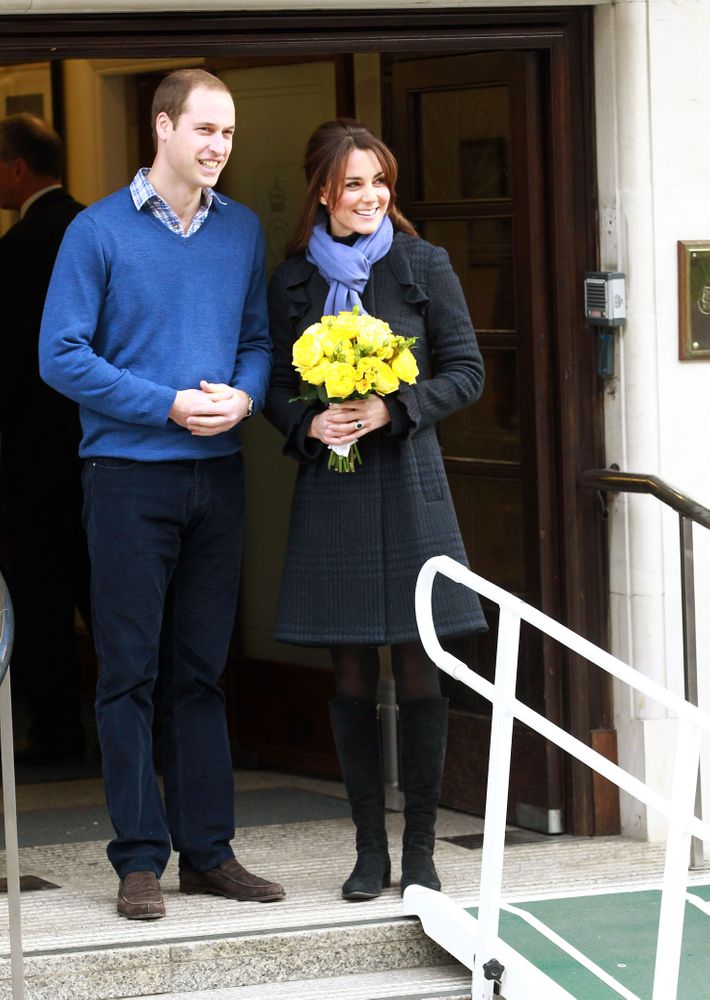 Related:
Kate Middleton's Nurse Fooled by Prank Caller
Palace Confirms Kate Middleton Is Pregnant
Kate Middleton to Remain Hospitalized for Several Days
Kate Middleton's Hyperemesis Gravidarum, Explained