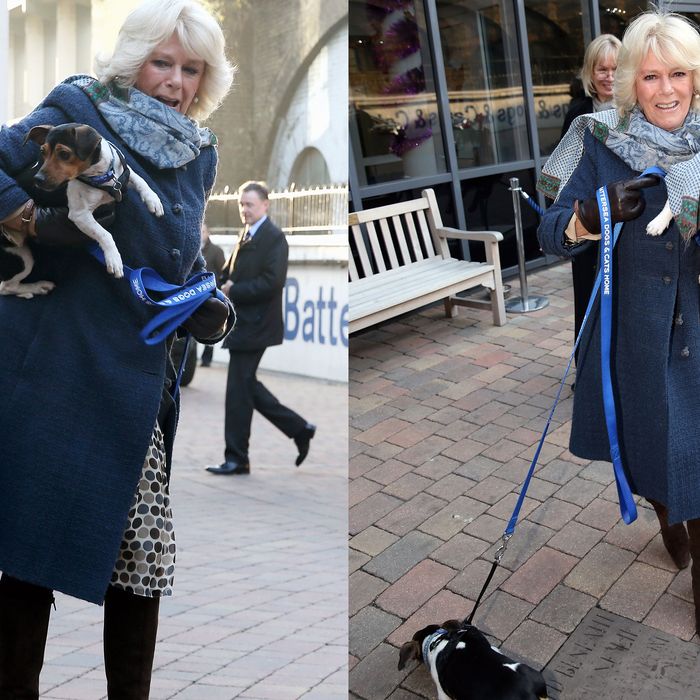 Duchess Camilla in action.
Photo: Adrian Dennis/WPA Pool/Getty Images; Chris Jackson/Getty Images
Kate Middleton is expected to lie low at the palace until Christmas, resting under the care of the Queen's official surgeon gynecologists. But somebody's got to keep up appearances while she's down for the count, and who better than that other royal in-law? Duchess Camilla visited the Battersea Dog and Cats Home earlier today, where she manhandled some wiggly puppies for the cameras. Sure, it's no royal baby bump, but this'll have do for now.