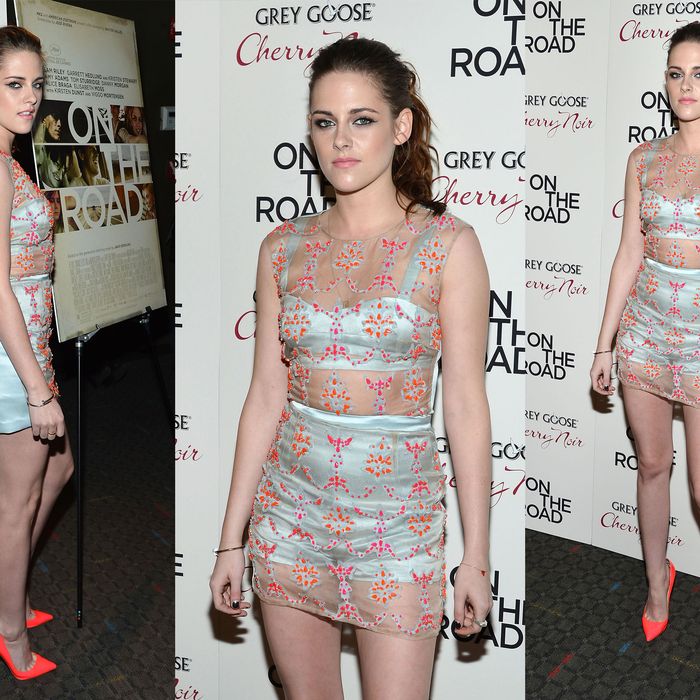 Kristen Stewart in Erdem.
Photo: Getty Images
To wake up the Friday morning after our company Christmas party and find pictures like these on the Internet is truly a wondrous thing. Having no one left to outdo in terms of sheer outfits on the red carpet this season, Kristen Stewart outdid herself at last night's New York premiere of On the Road, showing up in a see-through Erdem minidress layered over the kind of lingerie Joan wears on Mad Men.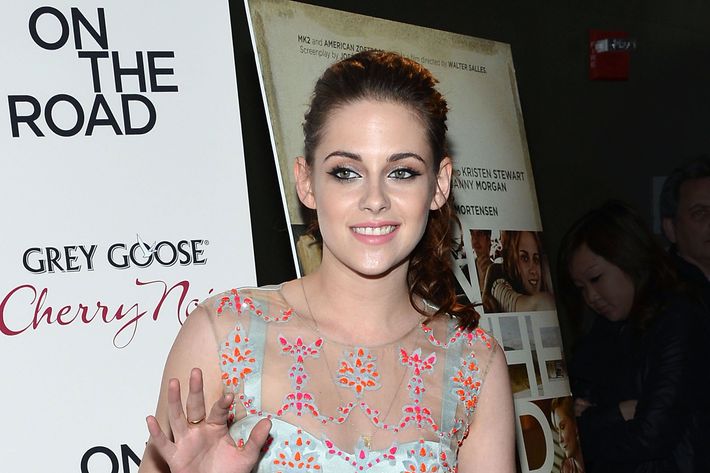 From Erdem's spring 2013 collection, the dress had a mesh front panel embroidered with little pink flowers that matched Kristen's exceedingly bright Christian Louboutin pumps. It also came with high-waisted hotpants and a structured bra top that looked sort of like a retro bikini. The top looked cool, but the bottoms should have fit better. She quite literally had her panties in a wad.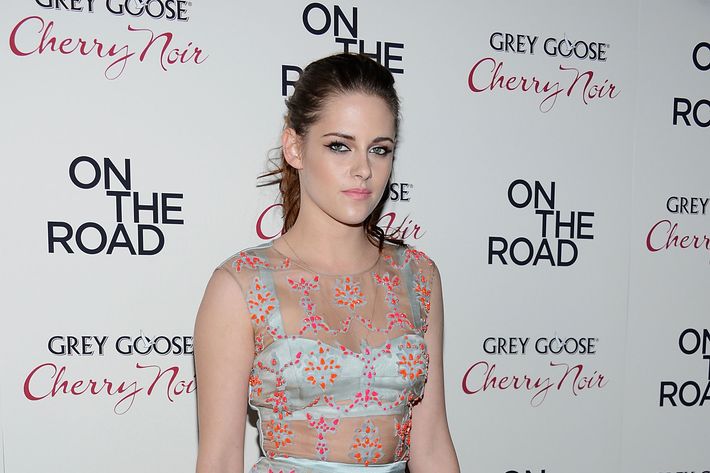 Unlike previous garments Kristen has ventured out in, this dress was not sheer in the back; instead, there was just a deceivingly simple satin panel. This means no one cared about photographing her from behind, which kept her from having to do lots of that embarrassing red-carpet pose where she has to turn around and peek over her shoulder. (Also known as "the Rihanna.")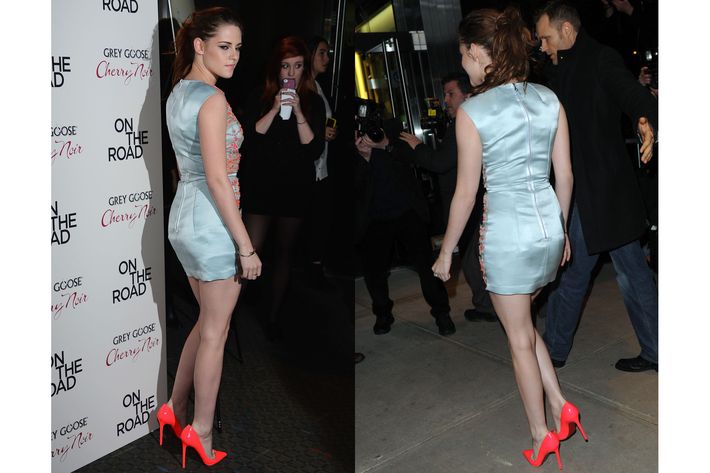 Makeup-wise, she went for a smoky cat-eye, which always works well on her. She also wore her love token necklace tucked into her bra, as usual. And finally, she had her hair in a messy, unwashed-looking ponytail, which gives her something in common with many people in our office today. Happy Friday morning, all.