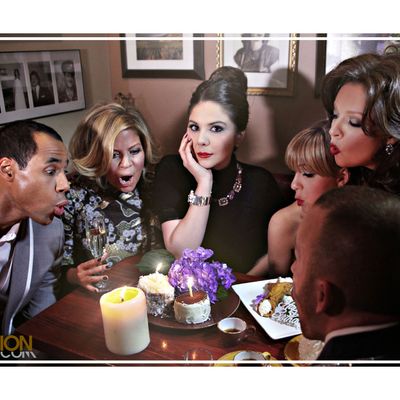 Natali Germanotta, center.
Photo: Marvin Joseph
Lady Gaga's younger sister, Parsons fashion student Natali Germanotta, reportedly spends most of her free time helping out at her parents' ten-month-old Italian restaurant, Joanne Trattoria (presumably when she's not hanging out with her pet lizard). Somewhat randomly, she also appears in a new photo shoot by Marvin Joseph for website Viral Fashion, which depicts Natali with wine, meatballs, cheese, eggplant Parmesan, spaghetti, more wine, and … well, anyway, she looks quite pretty. 
Related: Natali Germanotta Does Not Want to Be Lady Gaga's Stylist