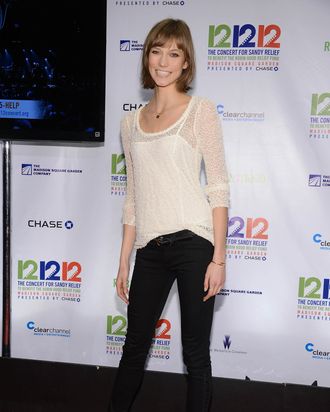 Karlie Kloss.
Photo: Dimitrios Kambouris/Getty Images
When Karlie Kloss cut off her signature long hair a few month ago, it was only a matter of time until she confessed to Vogue's involvement. The corresponding feature is now online, and lo, Karlie's new haircut has its own Name, capitalized and everything:
Before long, the ubiquitous cut had been named the Chop—shorthand for its shaggy, just-took-the-shears-to-my-own-ponytail quality—and a fashion phenomenon was born.
And don't even think about insulting Garren's masterpiece by calling it a "bob," ew:
"It's not a Sassoon thing; it's not a bob; and it needs to hit somewhere right about here," he continues, motioning just south of her chin.
In other words, if your request for a "Chop" is met with blank stares from your hairdresser, you know you're in the wrong salon. All wrong.