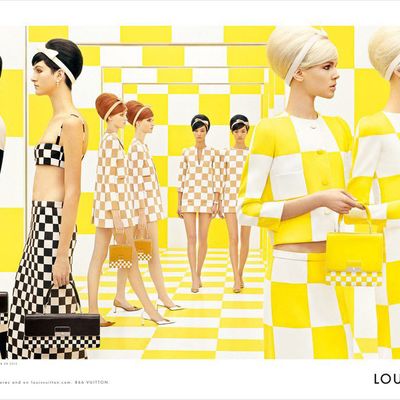 Louis Vuitton's spring 2013 ads.
Photo: Steven Meisel for Louis Vuitton
Echoing Louis Vuitton's spring 2013 show, the label's new campaign relies on a checkerboard motif — a shift from Prada's chess-themed ads from last season. (Both were shot by Steven Meisel.) So, what will be the next board game du jour? Scrabble is our first choice, followed closely by backgammon and Parcheesi — although Monopoly would certainly be exciting. Uncle Pennybags always did have a certain something about him.
See the Complete Louis Vuitton Spring 2013 Show.