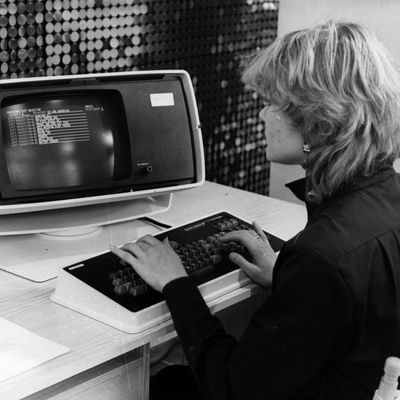 Photo: Central Press/Getty Images
From WWD's article on post-Christmas sales comes great news for the Internet: A bunch of people used their computers to purchase gifts for loved ones this holiday season.
ComScore Inc. reported that online sales gains — which had been declining from midteen levels earlier in the year — jumped up strongly during the work week beginning on Free Shipping Day, Dec. 17, and ending on Dec. 21. Sales for the five-day period hit $3.69 billion, 52.8 percent better than the corresponding period last year. Free Shipping Day itself reached the $1 billion milestone for the first time and followed the first $7 billion week in online history during the seven days ended Dec. 16.
And, the newspaper adds, sales increased 15.6 percent, from $33.48 billion to $38.69 billion, through December 21. eBay expects to bring in $10 billion in mobile sales alone, thanks to its electronics, toys, and shopping categories. The Outnet also saw strong numbers, with searches for designers Alexander Wang, Alexander McQueen, Lanvin, and Rick Owens, and materials like fur, leather, and cashmere that their loved ones can resell on eBay.