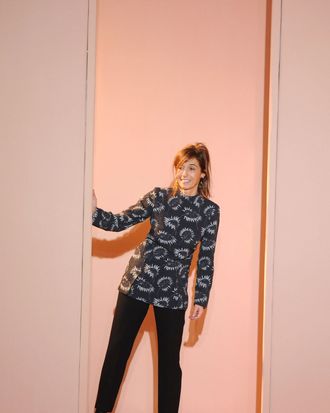 Marni designer Consuelo Castiglioni.
Photo: Tullio M. Puglia/Getty Images
This week, Diesel owner Renzo Rosso bought a majority stake of Marni. This appears to be a great deal for Marni co-founders Gianni and Consuelo Castiglioni, who will retain full creative control of the label and get more money to work with. Rosso tells WWD:

We will provide new energies and resources and a modern and technological vision to add brilliance to the label and increase its visibility and status … Marni's identity will not change, but we will be able to compete in a complex market with brands that are part of major fashion groups.
In other words, Rosso is going to put slicker packaging on the same old Marni we know and love. Which sounds great, but we have one request: Please continue selling discounted Marni shoes on the Outnet, or else we will have to go barefoot. Thanks.