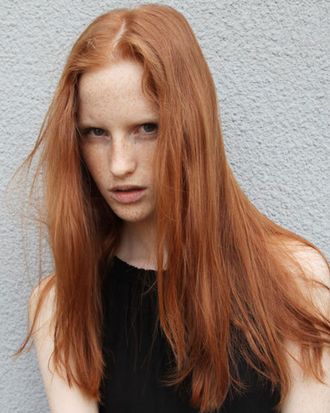 Photo: Courtesy of Marilyn
One of the Cut's Ten Models to Watch for Spring 2013, Magdalena Jasek booked a total of 23 shows, including Marc Jacobs, Alexander McQueen, Balenciaga, Louis Vuitton, Kenzo, Saint Laurent, and the opening slot at Celine. And if her spring/summer and pre-fall work (that Vuitton ad, Calvin Klein, Creatures of Comfort) is any indication of what's next for the Marilyn girl, we should be seeing her around in September — especially now that she's done with school. The 19-year-old, who started on the runway five years ago, split her time between modeling and her studies until last season, and plans to go to college sooner than later. Magda recently stopped by our offices to talk about growing up in Warsaw, breaking into the industry at a young age, and her thoughts on being a redhead.
Tell me about your childhood.
I'm from Warsaw, Poland. We don't live in the center — we live more in the countryside, which I really liked because I don't feel like I am living in the city. My mom is a teacher and my dad is also a teacher in a college, but does different stuff, with computers and informatics. Sometimes he tries to show me and explain, but I'm like, Dad, I don't understand, sorry! And I have a sister, she's 15, and a brother, he's 7. Growing up, I was into books, spending time with family.
Is your sister interested in modeling at all?
I don't think so. We don't look similar at all. I'm the only redhead in my family.

What is it like to be a redheaded model?
In modeling, actually, it's good because the competition is smaller, but when I was younger, I hated it. I had glasses, so you can imagine — a redheaded child, freckles, glasses. I wasn't as skinny as I am now, so I hated that a lot. People teased me at school. But it's fine now! Now I'm happy I have red hair.
What would you say if someone asked you to dye your hair?
No. A designer already tried to cut it [shoulder-length] and I also said no. I think my self-confidence is important, and I wouldn't feel comfortable with short hair.

So, tell me how you were discovered.
I was 14. I sent in my pictures to a Polish magazine, because I thought, I want to see myself on the cover of a magazine. And there was no answer. After a few months, I sent in exactly the same pictures to the same magazine, and then they answered me, like, Let's go for a shooting, let's do something. And after the shoot, the photographer had connections with an agency, and he sent in my pictures, and they got back to me and I signed a contract. Maybe a month later, somebody stopped me in the supermarket asking, "Do you want to be a model?" So, if I wouldn't have done it myself, it would have happened that way.

Do you think 14 is too young to start modeling?
It was young, but for the first two years it was just fun. My mother agent and my parents kept saying, "School is the important thing, modeling is just fun." And that's why I was doing Paris only, because I was in school and always, during Fashion Week, I had my final exams … But [to be a full-time model at] 14, I think it's too much. I came to New York when I was 15 or 16, and I didn't do a lot because I didn't have a working visa, but I also didn't feel ready. I was missing home so much and my English wasn't that good, so it was hard to communicate sometimes. Now I feel ready. And the girls who start young, they act like Wow, look at me! because everybody is making stars of them and they are too young to understand that they shouldn't act like that.
You walked in a lot of shows last season. What was it like to open Celine?
It was a surprise. I went there, and I was late from the Kenzo show. And I got there, and I just did a quick rehearsal after I got through the makeup and hair, and they were like, Magdalena, you're first. I was like, Oh my God! But it was in flats, so it wasn't that bad — thank God it was flats. They were so comfortable. And I met Phoebe Philo. She was so nice. That's what I like about modeling. I can meet so many people.  
You also did Marc Jacobs and Louis Vuitton.
Every year, I would watch Louis Vuitton, with all of those crazy themes, and I would think, Wow, it looks so amazing, I wish I could make the show, so I was really happy that I could do Louis Vuitton. It wasn't just straight runway — it was something else. I loved the twins idea. I told the girl, "Okay, let's start with the right leg, so we'll start with the same one." And that's it, we just rehearsed once. I think the worst is the day before, when there's a special rehearsal. Like, one year ago, I did the show with the elevators. I only did the rehearsal, but, I think, seven times. I didn't do the show. They bring in different girls for the rehearsal, so the girls the day of the show don't have to practice as many times.  
What's your dream gig?
Marc Jacobs was my dream one, and it came true! But, of course, American Vogue would be nice. My friends keep asking me, "So when can we see you on the cover of Vogue?"
And if you could meet one person, dead or alive, who would it be?
My great-grandmother, because she was also a redhead, and when I was born, she hated herself because I was a redhead. She was like, Redheaded people are always unhappy. That's what the old people thought. And before I became a model, she died. I wish she knew that, thanks to my hair, I am a model.

How long do you think you will model for?
I don't know. For now, I said I am taking gap year, and then going to college. But if it goes well, maybe I will think about one more year of modeling. I will just see — like each year, I will see. Because I know some girls who are already like 28 and still haven't gone to college, and keep modeling, and I think that's too much for me. But one year, two years, I think is okay, so I guess something like that.
Explore other rising stars (plus all the big names) in our extensive Model Manual, featuring runway pics, glamorous editorials, model bios, career timelines, and more.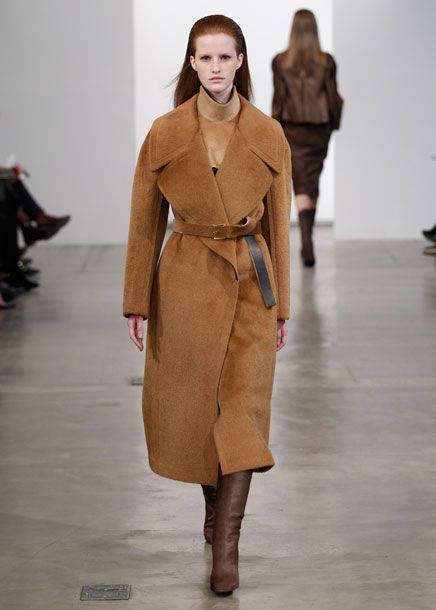 Walking the pre-fall 2013 Calvin Klein show in New York.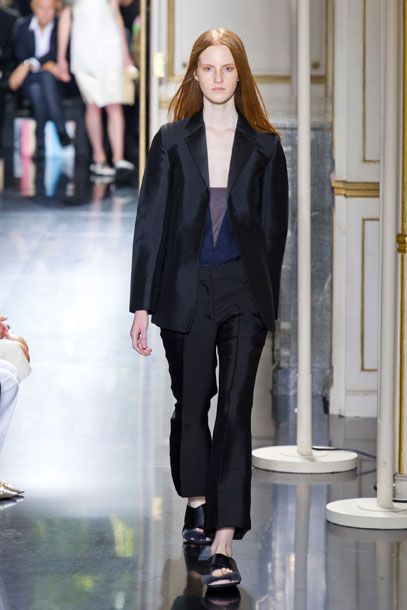 Opening the spring 2012 Céline show in Paris.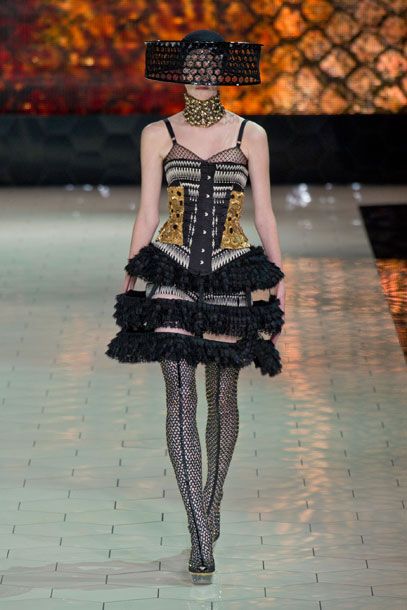 Walking the spring 2013 Alexander McQueen show in Paris.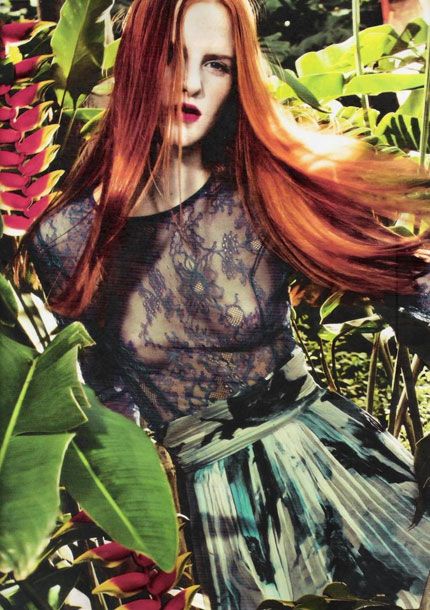 In a Brazilian Vogue editorial, March 2012. Photographed by Jacques Dequeker.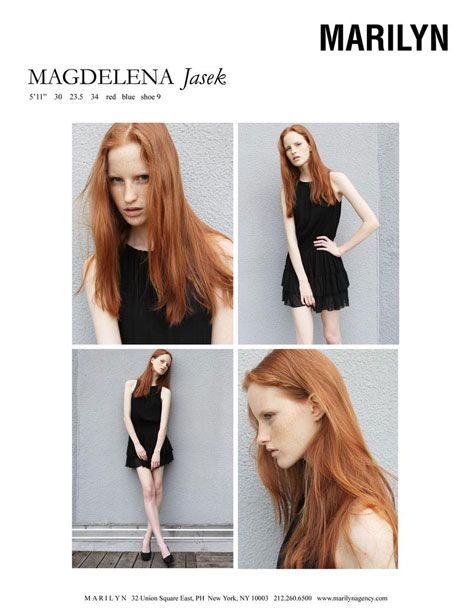 Comp card, 2012.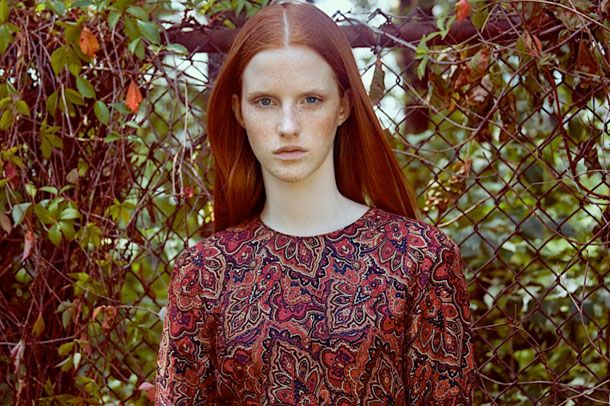 Test shot, 2009.