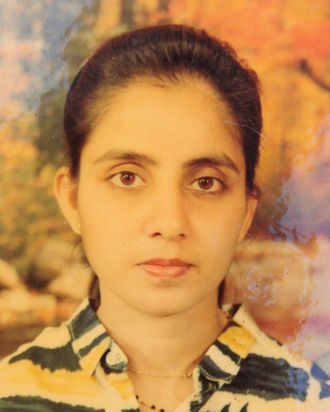 Jacintha Saldanha.
Photo: STRDEL/AFP/Getty Images
According to a police report released today, Jacintha Saldanha, the King Edward VII's Hospital nurse who died on December 7 after answering a prank call to Kate Middleton from an Australian radio show, was found hanged with a scarf in her nurses' quarters. Detective Chief Inspector James Harman announced this morning:
On Friday 7 December Jacintha Saldanha was found by a colleague and a member of security staff. Sadly she was found hanging.

There was also injuries to her wrist.

The London Ambulance Service was called to the scene. At this time there are no suspicious circumstances.
The report was made to London's Westminster Coroner's Court as part of an official inquest into Saldanha's death, which has not yet been ruled a suicide. The inquest also confirmed that Saldanha left three notes — two in her room, and one among her possessions.
Meanwhile, the Australian Communications and Media Authority (ACMA) stated today that they're launching a formal investigation into the prank call, which was made by two D.J.'s for radio show 2Day FM. While ACMA can revoke the station's broadcasting license, they don't have the authority to fine the station or require that D.J.'s Mel Greig and Michael Christian be fired. Both Greig and Christian have released public apologies, and their show has been suspended indefinitely.
Related:
Kate Middleton's Nurse Reportedly Left Suicide Note
Kate Middleton's Nurse Dead of Suspected Suicide [Updated] 
Kate Middleton's Nurse Fooled by Prank Caller