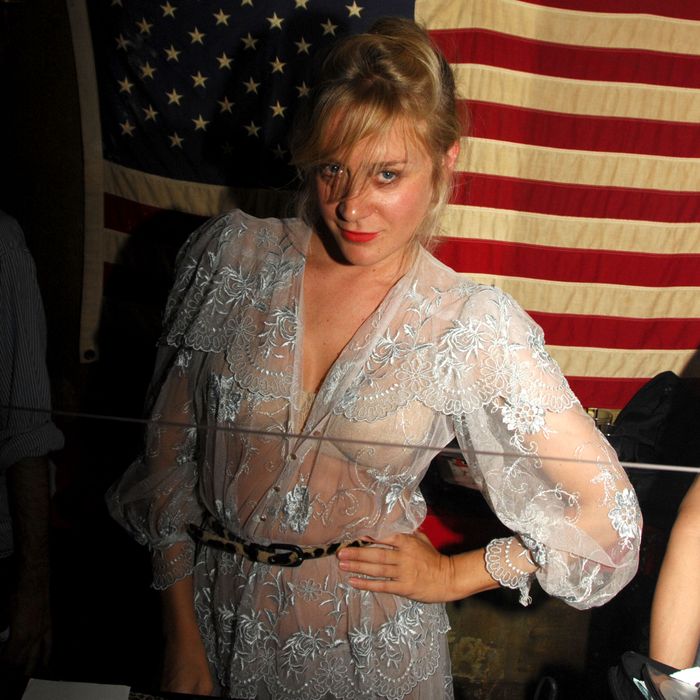 Nothing Will Ever Be Like the Beatrice. If you've been out in downtown New York in the past half-decade, you've heard that statement before. Sure, new cocktail joints, speakeasies, and meatpacking nightlife hangars have technically replaced the Beatrice Inn, which ruled as a subterranean bar for fashion designers, editors, stylists, and the celebrities and young socialites they dressed from 2006 to 2009. And Bea's own doormen and founders have even found new places to prowl, hanging out at the Standard, the Standard East, or Le Baron. But for a generation of kids who socialized at the Beatrice — or tried to get past the door — the West Village spot has remained a mythical oasis among New York nightlife, a debauched place that's constantly mentioned (and re-mentioned) with annoying reverence and oozing nostalgia.
And now, of course, Graydon Carter has gone and turned the former stomping grounds of Chloë Sevigny, Pamela Love, the Olsens, and thousands of other future masters of the fashion universe into a civilized restaurant. So there's no better time for the Cut to re-create the place where Purple magazine, Tara Subkoff, House of Waris, and countless others held their Fashion Week parties. Where Harley Viera Newton was recruited to D.J. for Dior. Where high art, high-low fashion, and other forms of getting high mingled in the bathroom. And where, after the excess of the early aughts, the bankers and their velvet ropes and bottle service became momentarily obsolete.
Using words and thoughts from those who owned the place and patronized it most, this is the oral history of the Beatrice Inn.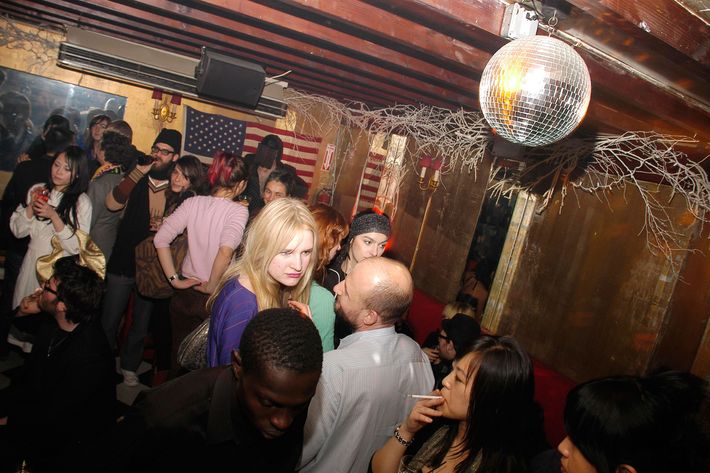 1. How It Came to Be
Angelo Bianchi, doorman: I worked with Paul [Sevigny] at Sway for a while and then he left, but I kept on going to his parties. Every time we'd see each other, we'd talk about the clubs we were at and analyze what was going on. It was a constant conversation every time we'd see each other, usually for hours. I thought it was an abstract thing. One day out of the blue he called and said, "That place we've been talking about — let's do it." 
Matt Abramcyk, owner: Paul and I were just looking for a non-bottle-service bar, and it took us a while to find a space we liked. After a year of looking, we found the Beatrice Inn and we thought it was really quirky and strange, and we liked it. 
Angelo Bianchi: They showed me the space, and this old restaurant still had all their garbage in there. It hadn't been demolished yet or changed. But they walked me through the rubble and explained, "This is going to be the little pink room, this is going to be where the bar is, upstairs we're going to have this little dance kind of thing," and I just got it. I saw right away.
Simonez Wolf, doorman: Paul never wanted people to put it on Facebook, advertise mass text — he was against all that, he was really against social media at the time. He wanted word of mouth. He wanted the people who come to be the promoters.
Paul Sevigny, owner: I was trying to turn it more into a living room, for a lot of people who can't afford one in New York.
Franco V, bartender and D.J.: In the very beginning, in one of the staff meetings, Matt and Paul went around and said, "You know, we're not really in this to make money. We're doing this for what is going to come after this."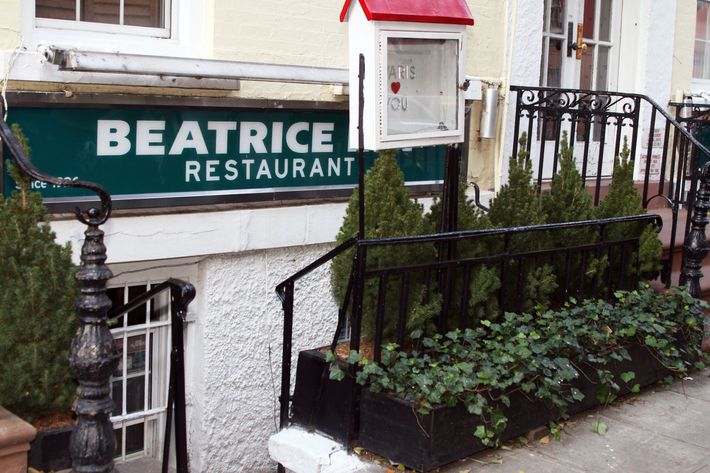 2. The Door Policy
Chloë Sevigny, actress: My brother was really tight about the door. I remember him yelling at the door guys all the time. That was his big thing, curating the crowd in a way. And it was very difficult to get in. I even had friends — I remember Amanda Seyfried calling me from outside being like, "They won't let me in!"
Angelo Bianchi: If you seemed like you were a guy who was going to hit on every single girl, you weren't allowed in. We wanted people who would be in awe of what was going on, but comfortable and part of it. So I think once people got inside [they thought], Wow, this is really amazing; this is a party with the type of people you want to have a party with.
Neel Shah, writer: The door situation was always funny, because it was the type of place where, some of the nights there would be five really hot girls outside who would not have a hard time getting in anywhere else in New York, and then the door guy would be like, "Sorry, private party tonight." And then a schlubby dude would just walk right in. The excuse you'd always got if they wouldn't let you in was "private party," which you knew was bullshit because other people were getting in.
Angelo Bianchi: I try to explain this to people: Every single night was a different situation. So what may have been good for one night may not have been good for the next. And to Paul, Matt, and André [Saraiva]'s credit, we did have many, many private parties.
AndrewAndrew, D.J.'s: I remember Paul said this so clearly, "You can't buy your way in." With the capitalization of nightlife, and that you couldn't just throw a bunch of money at the door, or reserve a table — it was so significant.
Angelo Bianchi: There was intense pressure from everybody involved. From the community, the neighbors to not have people congregate outside. It was a private club and they couldn't linger, they had to leave, and it wasn't easy [to tell them that].
Simonez Wolf: The excitement — you could see on their faces when they walked in the door past us. Either it was a relief, or a punching the air, like, "Yes! I got in!"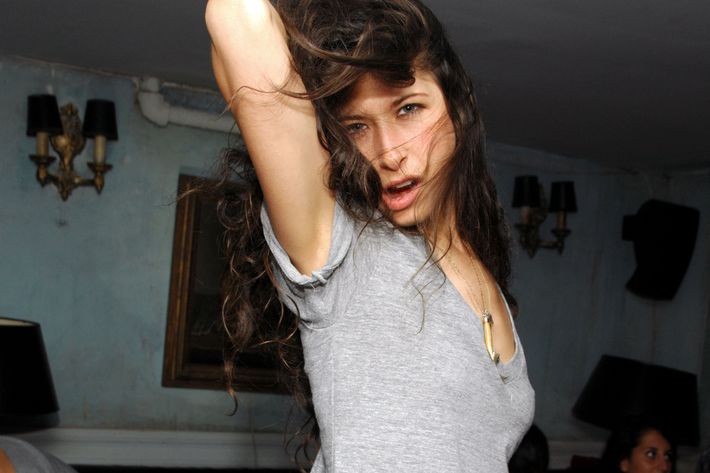 3. What It Felt Like
Chloë Sevigny: There was always a kind of air that something dangerous could happen. Or something really unexpected. It just felt like you could really let loose in a way you couldn't in any other places that I remember. It was a reckless kind of place. You weren't going to get caught doing something crazy there. There was freedom inside once you passed through the door.
Angelo Bianchi: The whole thing seemed like one big family. It's hard to convey to people that the same 50 to 60 people came seven nights a week; it was like a band almost. "Okay, what special, weird, funny, incredible night is tonight going to be?"
Gavin Doyle, Purple Diary contributor: It became my home away from home. I wrote papers for my classes at Parsons in the little pink room there. I would get there early and do my work and then put my laptop at the bar. I had straight As that year.
André Saraiva, owner: Beatrice was a period when you could have artist Agathe Snow cooking dinners every week there and the artists like Dash Snow, Nate Lowman, and Dan Colen would come by. It also was a window into the European crowd. 
Franco V: You had a lot of people in there who were either famous or very wealthy or whatever, but the line between client and staff wasn't so huge. People didn't really care. I think that tone came down from the owners.
Lesley Arfin, writer: Beatrice was the beginning of, maybe, a downtown society kind of thing.
Sloane Crosley, writer: I don't know how one achieves the organic feel of the Beatrice. I guess it doesn't feel like it's aiming for anything but an evening where everything feels connected. The music felt like it was coming from the floors.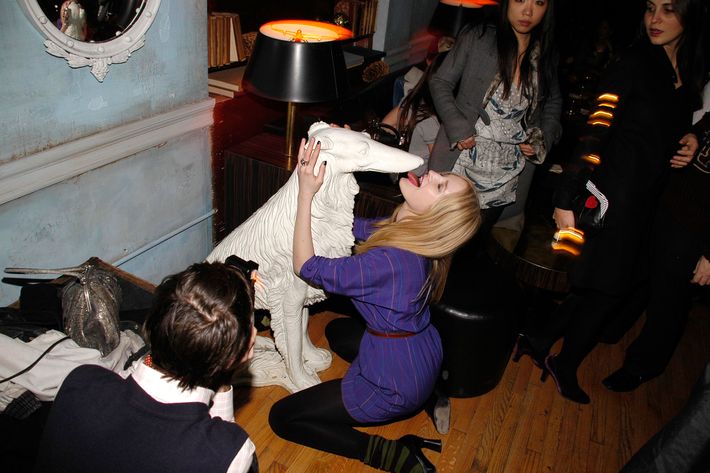 4. What It Looked Like
Lesley Arfin: You go underground, and it's in this sort of old carriage house. And you walk in and to the right there's this real cozy room, I mean, it's definitely got a real Waspy, sort of Connecticut, nautical kind of thing going on.
Matt Abramcyk: The design of it was by this guy David Cafiero who has a nice shop in the East Village called Cafiero Select, and we got a lot of stuff in random shops in upstate New York.
AndrewAndrew: We just remember a disco ball and an American flag.
Chloë Sevigny: There was a lot of stuff from our attic in there. So that was always kind of weird to me. There was these etchings of these roosters that I'd grown up with my whole life and I'd always go in and there'd be all this different art that I'd grown up around. I felt a little bit, I don't know, protective over them. "Are you sure nobody's going to break those or steal those? Those were Dad's."
Gavin Doyle: They had that porcelain dog that some guy was dancing with and then it shattered everywhere. 
George Gurley, writer: You could be in the main room or the pink room or even the bar, and have a conversation. And like twenty feet away, you'd go up the steps and into that back room and people were just going nuts. And the music's blasting. And you could have a conversation on the dance floor; I don't know how the acoustics worked in there.
Adam Green, musician: To have the dance floor upstairs in the back separated like that was so genius — it's like at the Turkish bath where you can alternate between the hot room and the cold pool.
Sloane Crosley: The ceilings were particularly low. I always felt so tall. I felt sorry for the models.  Not that sorry, but sorry enough.
Timo Weiland, fashion designer: You felt like you were almost in a dollhouse or something.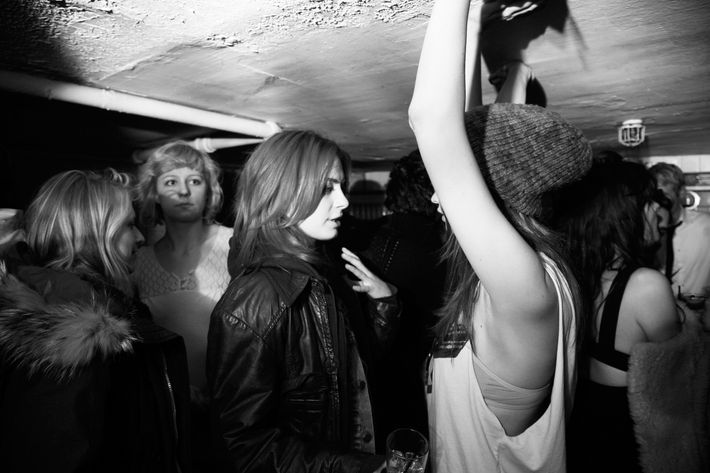 5. What About the Bathroom?
Chloë Sevigny: I do remember being annoyed at the bathroom line and running across the street to the lesbian bar, Cubbyhole.
Gavin Doyle: The bathroom line was outrageous. I'd never been in a bar where it had twenty people in one bathroom. I did photo shoots in the bathroom. It was a pretty big bathroom, and the toilet was at the far right and there was a tiny sink with a mirror. It was kind of, if you wanted to get away from the scene, it was a whole new scene. 
Sloane Crosley: Come on, do the biological math on a place that only serves alcohol. There shouldn't be long waits for the bathroom … in theory.
Rebecca Schiffman, jewelry designer: I remember sometimes if there was a group going in, that probably wasn't going in to actually pee or anything, I would sometimes convince them to let me go in with them and pee while they did their thing and just sneak out. And I actually made one really lasting friendship in the bathroom.
Neel Shah: I think bathrooms in New York clubs have always served as places where people did coke. I'm not sure if Beatrice's was any or more or less druggy than other places. The door locked, which was super convenient if you were into that kind of thing.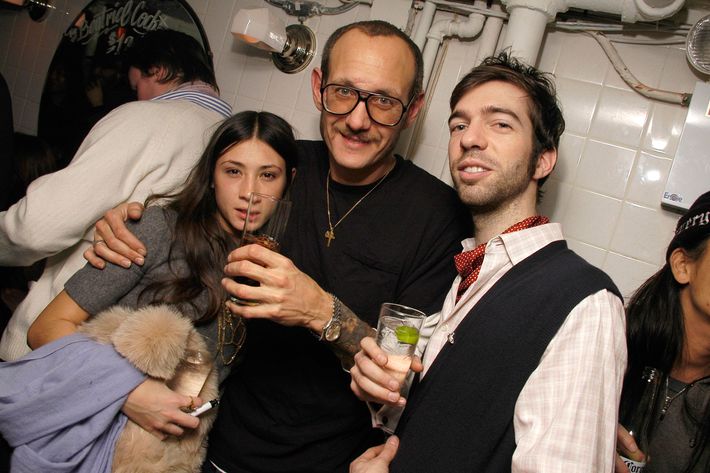 6. What They All Wore
Mike Nouveau, D.J.: I'd say there'd be kids wearing Supreme, there'd be kids wearing Dior, and there'd be celebrities in couture after some black-tie event.
Tess Brokaw, fashion publicist: I think it was more about if you were wearing a smirk or a smile with a secret.
Timo Weiland: When you went to the coat rack there was everything from Dries Van Noten to Balenciaga to some of the beginnings of Alexander Wang.
Pamela Love, jewelry designer: I definitely think you see a lot of what people were wearing in 2007 at the Beatrice in the mainstream now, at like your Urban Outfitters.
Rebecca Schiffman: I remember always wearing jeans and a T-shirt. There were some people in really high heels and fancy dresses and people would come from after a gala and they'd be in a ball gown. There were men in kind-of suits, not business suits, but cool, well-fitting suits. And then others in hooded sweatshirts and kind of baggy clothes. It was a little all over the place. I remember that was my fanny pack phase. I often wore a gold fanny pack over my T-shirt and jeans; I was convinced that I wouldn't lose stuff if I kept it in the fanny pack. But somehow then everything that wasn't in the fanny pack was lost. If I had a purse, it was just gone.
AndrewAndrew: It always seemed so decadent when someone would light a cigarette at Beatrice because everyone smoked there. And in a way, it was a consistent reminder that we were in a special place.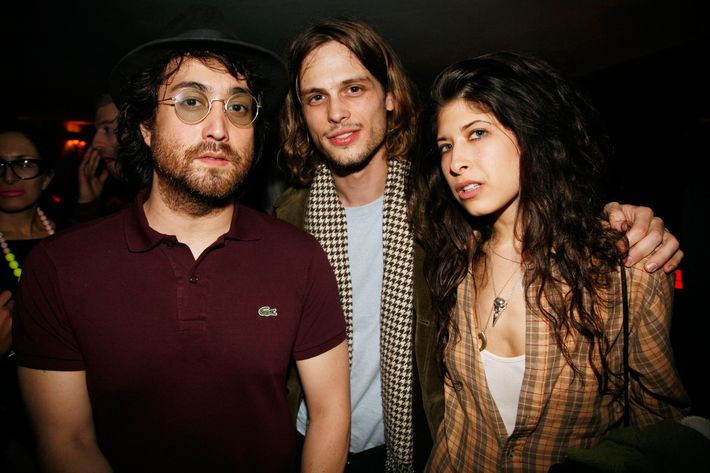 7. The Room for Dancing
Harley Viera Newton, D.J.: Hands down the best thing about Beatrice was that people went there to dance.
Chloë Sevigny: The music was pretty diverse. I definitely remember killing the room with a "New York, New York" Liza Minnelli jam. I was D.J.'ing that song and everyone was swaying together. Definitely a lot of sing-alongs at the Beatrice.
Harley Viera Newton: There was a specific non–Top 40, non "clubby" rule, which made it really fun to D.J., because you could play songs you actually listened to at home, songs you actually wanted to hear. Oldies, post-punk, rock classics were all welcome and embraced by the crowd.
Sloane Crosley: I definitely fell on my ass during "Nothing But a Heartache," which is very nearly ironic.
AndrewAndrew: As far as songs go, I remember we walked into that back room, and Lissie was playing "Naive Melody" by Talking Heads, and we never thought of that song as being a dance song, but people were getting down to it. I guess you would call them Balearic songs, like kind of slower tempo, kind of guilty pleasures, kind of old eighties rock songs that you could get away with playing there, and people would dance their faces off.  
Angelo Bianchi: Someone who deserves a lot of credit is Matt Creed. Everyone at the time was playing hip-hop. So it was, like, Let's go in a completely different direction, and let's try this music. So he came in, and he would kill it. No other place before or since have I been where people are singing along at the high point of the night to "Trouble" by Cat Stevens or "The Night They Drove Old Dixie Down" [by the Band]. That was never really happening before. 
Gavin Doyle: Jay-Z came in once, and it was the first time you ever heard hip-hop at Beatrice, because he'd only play his music.
George Gurley: They always ended with Talking Heads' "This Must Be the Place." It was so infuriating; it was like "No! I don't want to go home!"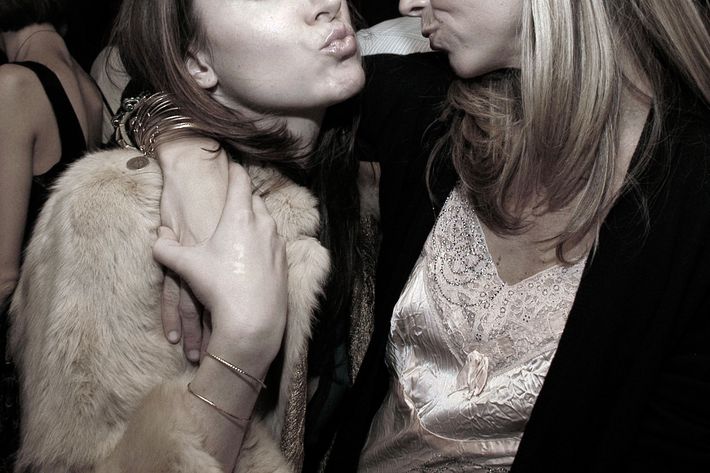 7. The Romance of It All
Todd Smolar, doorman: I think girls felt comfortable there, and I think that's why there were a lot of beautiful girls there. It was more on their terms. It was pure. It was a pickup bar, kind of; it was hard not to meet somebody. And actually most people who hooked up probably dated for a while.
Andre Saraiva: Couples formed every five minutes. 
Lesley Arfin: If you had a crush on somebody, you would make sure you were in the same room as them. It was a very French way of just slumping next to someone on a couch and you end up talking to them all night. 
Neel Shah: I always felt like it was easier picking up a girl there, because you had already made it past a bouncer, so you were preselected, so getting a girl to get in your cab coming out of there always felt a little bit easier. You somehow seemed less sketchy.
Paul Sevigny: Here's the biggest secret of them all: Don't design your nightclub or your musical programming like it's a bachelor pad for men. Design everything for women and the men will come.
Chloë Sevigny: My problem with that was that it was always a little girl-heavy. I could've used some more boys. You gotta even the playing field. And we already know in Manhattan there's so many girls. We outnumber the boys already.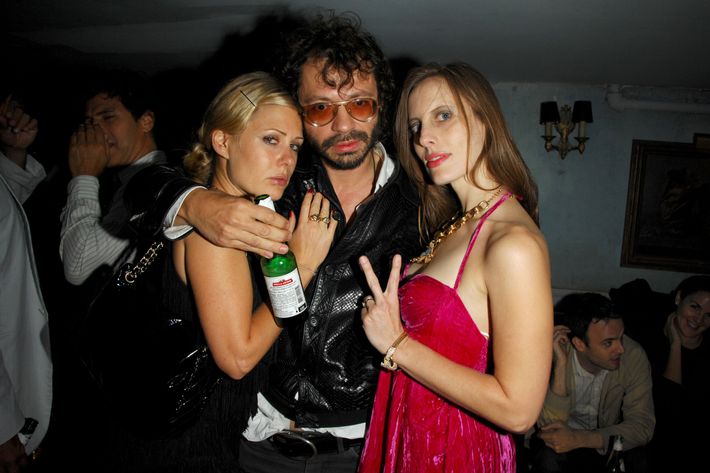 8. The Fame Factor
AndrewAndrew: Beatrice really brought back the sort of Studio 54 notion of celebrities mingling with downtown New York.
Timo Weiland: I remember meeting Robert Pattinson there. He hadn't even finished filming Twilight. And my friend was like, "Yeah, he's in this new vampire movie, it's gonna be huge."
Chloë Sevigny: People weren't like "Oh, there's Chloë" or "There's Jamie from the Kills" or whatever model or celebrity. There were a lot of them that came back night after night because they felt like they could be free in there and let their guard down. And I felt like that as well.
Gavin Doyle: Lil Wayne came in one night with Busta Rhymes at four-thirty in the morning with a Louis Vuitton briefcase handcuffed to his arm. They went up to the D.J. booth and played Busta Rhymes's new record.
AndrewAndrew: I remember Lissy Trullie was D.J.'ing, next to Björk, who was wearing a full-on kabuki outfit and threeASFOUR. She decided that she wanted to D.J.; she proceeded to play one song on her iPod, and when that song ended, she would, like, scroll, to another one. Everyone was like, "Oh my God, Björk's D.J.'ing and she's wearing a kabuki outfit!" and, on the other hand, it's like " … and she's the worst D.J. ever!"
Gavin Doyle: Donatella Versace and Prince walked in. And there were tons of paparazzi outside, and you never saw that there.
Todd Smolar: Prince came in and we put him in [the pink room] with his two bodyguards and then he was like, "This is kinda slow, I'm gonna leave" and I was like, "Wait, do you want more excitement?" And he was like "Yeah, I want more excitement!" And I was like "Go upstairs!" So Prince went upstairs with his entourage and just danced the whole night with all the hipsters."
Gavin Doyle: I remember Kate Moss threw me down the stairs accidentally because she couldn't handle the smell of pot and she freaked out, I thought that was funny. 
Rebecca Schiffman: I remember one night Lindsay Lohan was there, it might have been with someone, like Samantha Ronson, like making out, like there was kind of a spectacle, and I remember my friends and I talking about, like, how it would be so easy to just take a picture and sell it to the tabloids — but then we'd never be allowed back, and it wasn't worth it. Nobody took a picture.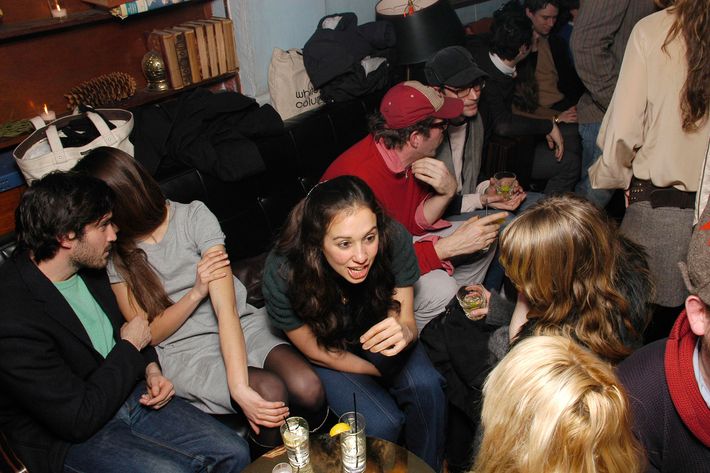 9. The End
Angelo Bianchi: The threat of us getting shut down was constant. From almost the beginning. We'd been raided so many times by different authorities — [the Department of Buildings, the Department of Health] — and it was a constant battle on our part to keep it going, to keep it open. We knew the day was coming.
Todd Smolar: I'll never forget the day it got shut down. It was like something out of a movie. A guy got punched in the face, and he's bleeding all over the sidewalk, and crying and then the next moment the Mayor's task force is standing there and kicked everyone out. There was a lock on a door that said "Beatrice Inn. Detriment to Life." And that's it. 
Waris Awhulia, jewelry designer: I'm happy it's closed so I can finally grow up. The place nearly ruined my life, but I wouldn't change a thing. 
Mike Nouveau: Toward the end, I was like, "I'm not going to the Beatrice tonight. Let's do something else; I don't want to go there every single night anymore." And then all of a sudden it gets shut down and it's like your wife leaving you. You'd do anything for one more night. 
Chloë Sevigny: I felt like there was a hole in nightlife, for sure. I don't go out so much anymore. There's just nowhere to go anymore.
Paul Sevigny: By the way, we still own the rights. There's litigation happening for the rights to the Beatrice name. I haven't signed over the trademark.