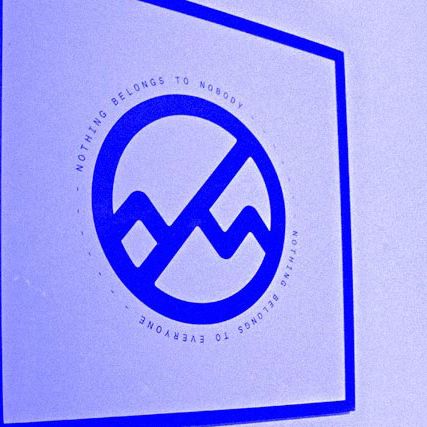 Photo: http://nothingmajor.com/
Pitchfork, the web's music bible, is moving into the "visual culture" category with its latest venture, Nothing Major. "Part of it is wanting to know more about the things we have and where they come from, and how the Internet has enabled us to find out more about what we wear, the history of a poster or T-shirt design, or a pair of jeans," editor John Dugan told the Cut. "There's a lot of information out there about visual culture, but there wasn't necessarily a place with an honest, down-to-earth voice."
But, "we're not just about fashion," Dugan pointed out. "We don't really even use the term fashion when we're talking about this stuff. Design is one way to talk about it, but that term can sound very much like, for professionals only."
From an introductory post on Pitchfork:

Nothing Major will publish observations on style, fine art, photography, textiles, technology, architecture, graphic design, interiors, video, furniture, and accessories, as well as pieces with an historical perspective on design and creativity. NøMa, as we like to call it, loves bedroom GIF-makers, resurgent craftsmen, by-hand-typographers, vintage album cover aficionados, and upstart brands, as well as unsung classics and amazing underdog projects looking for funding.
Chris Kaskie, Pitchfork's president, and Michael Renaud, the company's creative director, enlisted Dugan to speak to "an audience of folks that are developing a taste in visual culture, similar to the way that Pitchfork helped people find a wider breadth of music than was available through mainstream commercial channels," in his words.
The site also includes a shop, currently featuring a Limited Edition Knit Cap by French menswear label the Jante Law, a DIY coil lamp kit, and copies of Apartamento magazine — but the items "that we're selling are very small runs and we're not trying to maximize profitability with those. We're really just trying to share our enthusiasm for things," Dugan said.

He explained that the attitude at Nothing Major has been to move at their own pace: "There's so many blogs and websites out there about this kind of stuff that can take themselves extremely seriously. I think we're going to have a little bit of space to have a little more fun with this — but we're not going to do, like, Ten Wacky Man-Caves That Prince Would Live In. I mean, I don't know — maybe we would do that. That's not a horribly bad idea."