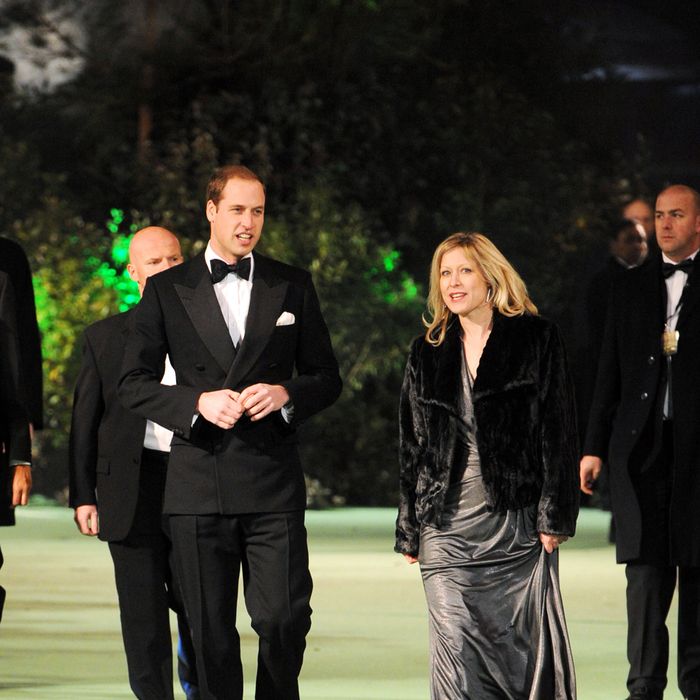 Prince William and Tessa Street.
Photo: Dave J Hogan/Getty Images
Kate Middleton had to pull out of her scheduled appearance at today's London premiere of The Hobbit, but Will bravely soldiered on without her, arriving with a mysterious woman identified in photos as "Tessa Street." She's practically un-Googleable, as her name just turns up random addresses, but after some tenacious searching we discovered that she runs the Odeon Leicester Square Theater, which hosted the screening. It's awfully big of her to squire Will around when she'd probably rather hang out with Bilbo. Oh, and she's married, in case you're wondering.