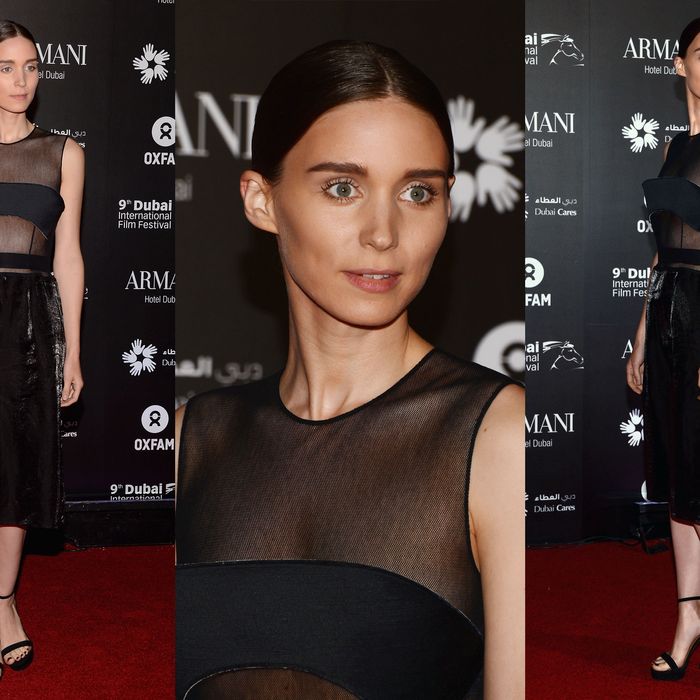 Rooney's back.
Photo: Andrew H. Walker/Getty Images
It's been a year since designers fell all over themselves to clothe Rooney Mara for her Dragon Tattoo press tour, transforming her into one of the best-dressed women of 2011. But after fidgeting her way down the Academy Awards red carpet, Rooney all but disappeared, depriving us of her neo-goth outfits, milky skin, and cool haircut (with one obvious exception: the Met Gala). Since then, she hasn't publicized any films, so it was anyone's guess whether her Lisbeth Salander aesthetic was here to stay or simply an extension of that particular role. Would she hold onto her new wardrobe of severe colors, angular lines, and sternum-baring necklines, or would she return to girly ruffles and bows? 
Thankfully, we can rest easy now, thanks to a red-carpet appearance Rooney did in Dubai over the weekend. Here she is, in sharp black Calvin Klein, looking edgy, pale, and alien-esque with her grown-out hair slicked back like always. Hopefully 2013 will bring her back out of her shell and into more outfits like this one.