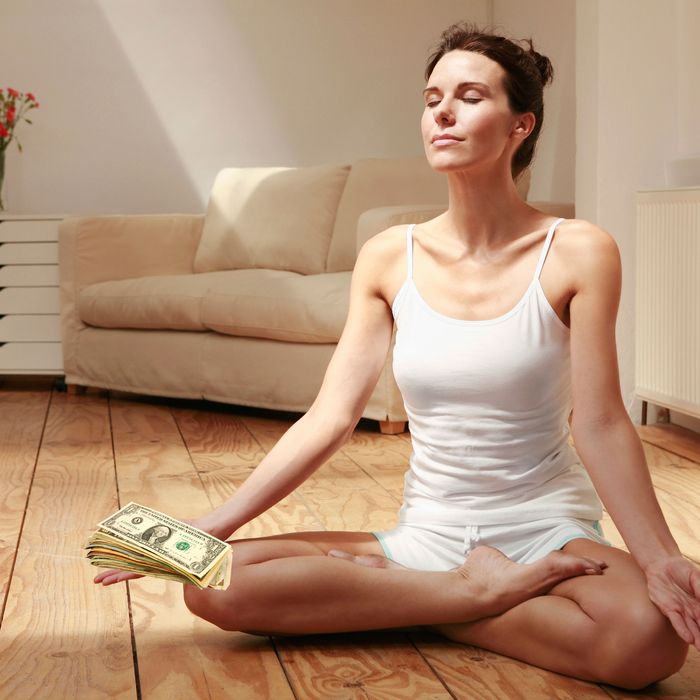 On January 11, British department store Selfridges will open a special "quiet" shopping area called "No Noise," where customers are required to leave their shoes and cell phones at the door (sort of like a Tom Ford show, only with more bare feet). Alanna Weston, the store's creative director, tells WWD that the space "invites customers to find a moment of peace in a world where we are bombarded by a cacophony of information and stimulation."
Of course, you're still welcome to spend money there: A corresponding "Quiet Shop" will have so-called "de-branded" products, which presumably means they won't have judgement-clouding labels that trick you into liking them more than you — and by that we mean You, your Authentic Self — really do. The area will also feature merchandise by traditionally minimalist, Zen-like brands such as Acne, Jil Sander, Ann Demeulemeester, and Maison Martin Margiela, whose labels are apparently too important to be removed.
Also offered in the No Noise area: "maverick" meditation specialists Headspace, who will lead customers through in-store meditation sessions and provide special "pods" that deliver "mindful messages and meditation practices." Like, That Jil Sander blazer is the true path to enlightenment. Or, That de-branded dress looks suspiciously like Prada. Buy it now.