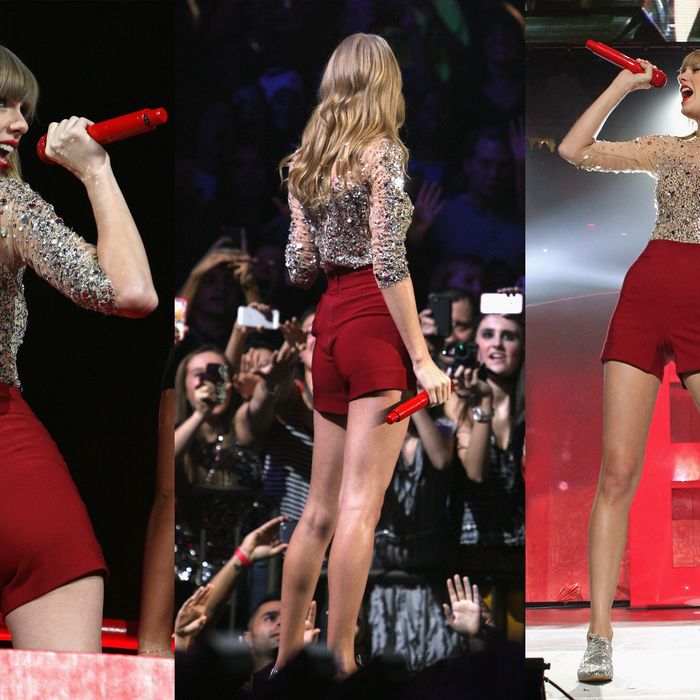 Taylor Swift's shorts.
Photo: Kevin Kane/Getty Images for Jingle Ball 2012
Taylor Swift performed at the Z100 concert in New York on Saturday wearing a sparkly top (typical), Keds (of course), and … a pair of red, stretchy, high-waisted shorts. Since they defy classification, we're going to call them bike shorts for simplicity's sake. Journey with us through an in-depth analysis of her abbreviated bottoms.
It's hard to tell exactly what material these shorts are made of. They're definitely stretchy, but judging by the zipper and dart seams, they're not so elastic that they cling. We'd venture it's a cotton/spandex combination.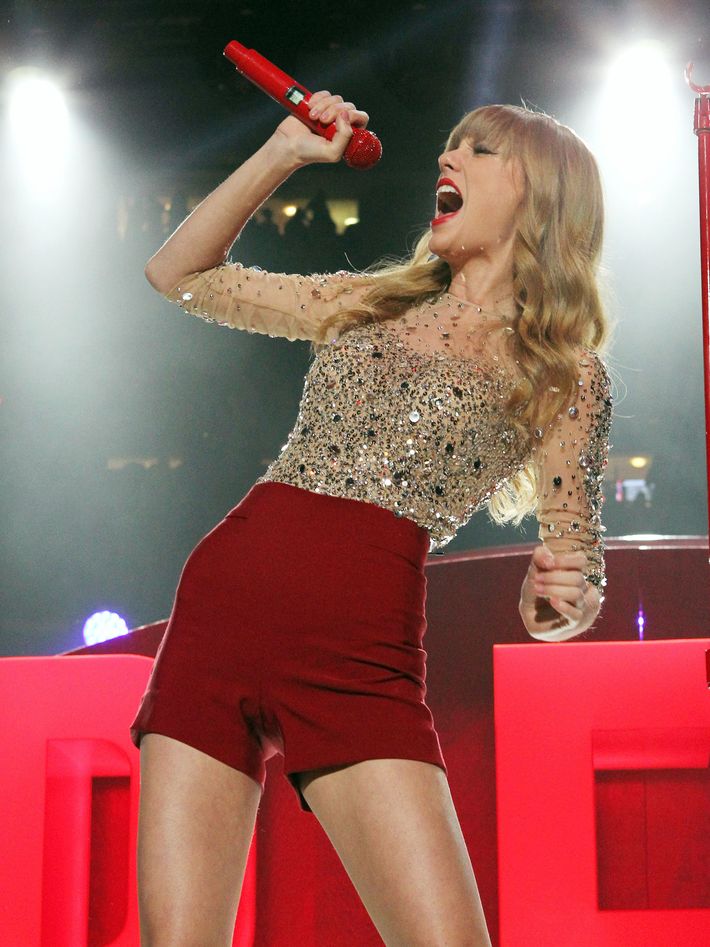 There's no sign of the sequined top actually being tucked into her shorts — wouldn't there be bunching, or at least a little bit of lumpiness? We can attribute this to one of two possibilities: (1) an advanced styling trick, or (2) the shorts-and-top combination is actually a one-piece, like a sparkly gymnastics uni. Why she didn't take advantage of this with cartwheels or at least a high-kick or two is a shame, frankly.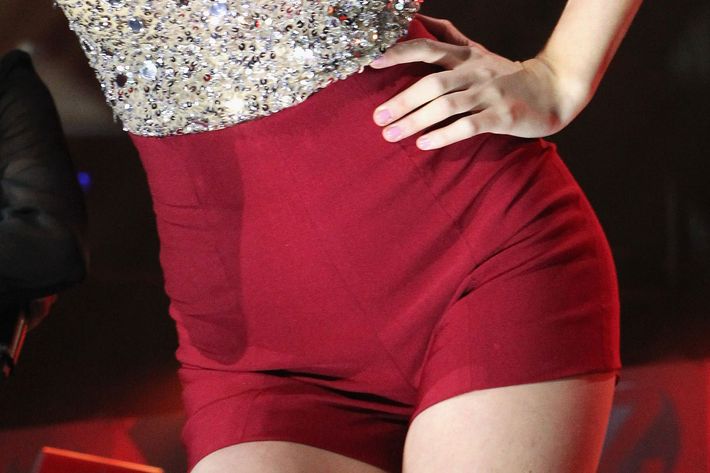 Swift grounded this mysterious ensemble with some very predictable footwear. As a face of Keds, Swift often wears their sneakers. This pair matches her glittery, jewel-encrusted top, transforming her outfit into a sparkle sandwich. 
Anyway, thoughts/feelings? Should you be curious, she also wore a very plain, black David Koma cocktail dress on the red carpet, perhaps as a palate-cleanser.