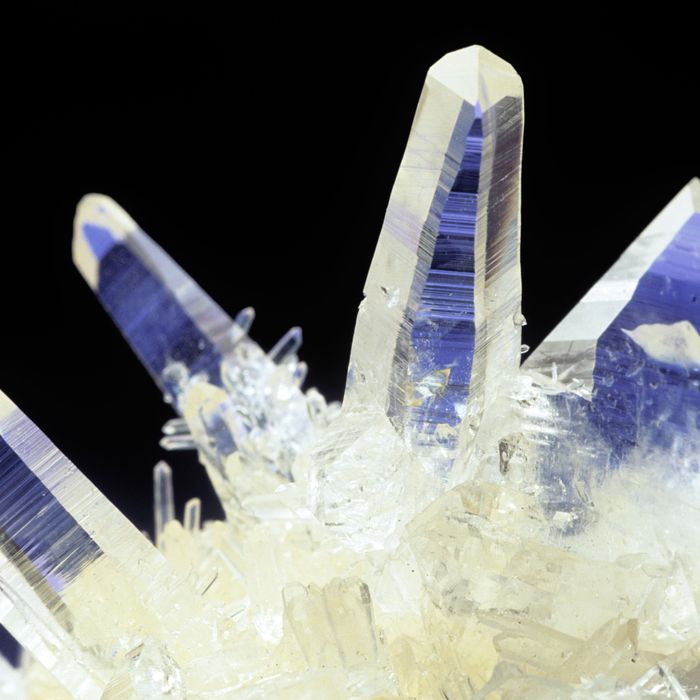 Photo: Mark Schneider/Corbis
All magazines are part fiction. You're not supposed to actually buy the outfits in Vogue, redecorate every time ELLE Decor arrives, or do all the sex things in Cosmopolitan. If you treated Cosmo like coital gospel — playing Rihanna's "S&M" on repeat, sipping peppermint tea before performing oral sex, the whole suite of ice-cube tricks — you'd probably be really bored by most partners. You'd also think that vagina crystals are a thing.
In "Six Ways to Decorate Your, Um, Vagina," the magazine reports that — in addition to paying $200 for tiny, fox-fur merkins to replace the pubic hair they lasered off — some women are "opting for various forms of vaginal implants." Not to be confused with the comparatively noninvasive vajazzling, these are stones put under the skin to "give it more texture," including "crystals" for "extra energy." After two hours of alternately Googling and cringing, we can safely report that women are largely not opting for this adornment. There exists an obscure form of extreme body mutilation called genital "beading" or "pearling" — don't Google it — that basically gives the penis a permanent ribbed condom. But that's mostly associated with the Japanese mafia, intravenous drug users, prison populations, and men. Not exactly Cosmo's target demographic.
Kindly alert the Cosmo-reading middle schooler in your life that this one is just make-believe.