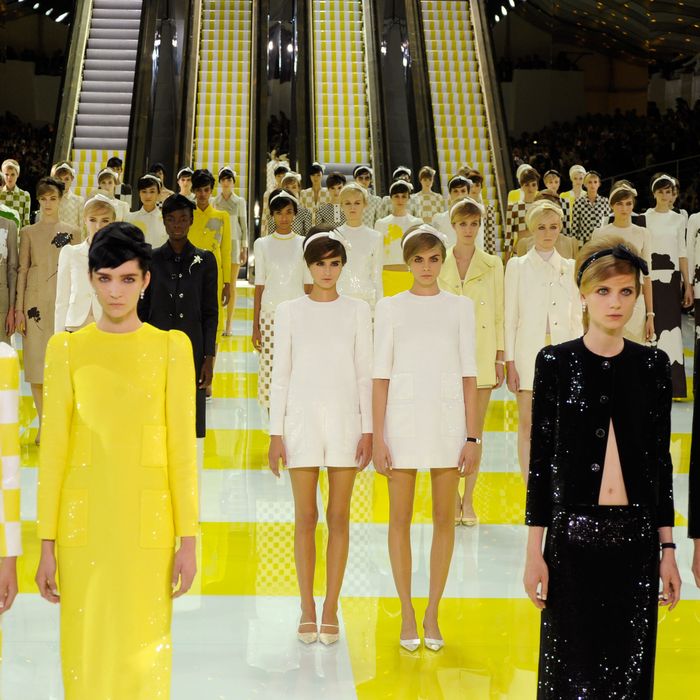 Photo: Giovanni Giannoni/Corbis
Daniel Buren, who combined the chessboard motif with escalators for Louis Vuitton's spring 2013 show, told British Vogue that he met Marc Jacobs at the end of last August, and the artist didn't realize his work would need to be completed in about a month for Paris Fashion Week. Buren recalled, "I thought they might be wanting something for next year!" Ha! Haaaaa.
"They said, 'Don't worry — if you get an idea, and we're sure you will, you can really do everything you want'," he said. "Then they told me that there was the possibility and intention to use the escalators — that was quite extravagant, to bring escalators into the middle of the courtyard in the Louvre! In such a space it would be spectacular."
He admits the set was a bit risky (we'd go with nausea-inducing) — "although I knew the team here would not let me do something ridiculous or something that they couldn't execute." Like, say, park an $8 million, life-size steam-train in the middle of the space. Because that's already been done.
See the spring 2013 Louis Vuitton show.