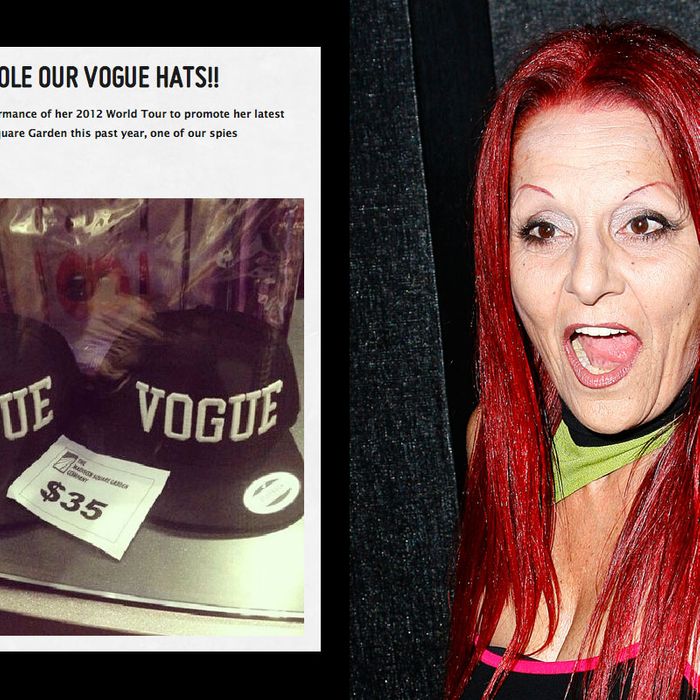 Photo: Patricia Field/Tumblr; Corbis
The most hysterical thing on the Internet today is this post from Patricia Field's Tumblr called "MADONNA STOLE OUR VOGUE HATS!!" accusing Madonna of stealing the concept behind the brand's baseball hats with the word Vogue stitched onto them in generic lettering (and selling them as part of her MDNA tour merchandise, in which she sings a certain popular song). The post was written by someone named Andy. And he sounds mad.
Madonna is a thief! Do you really need an extra few thousand dollars? Shame, shame for stealing from those that inspire you!
He then asks: "I don't know, what do you guys think? Are we right to be offended by this, or should we just forget about it and move on?" Unless Andy is a pen name for Arthur Turnure — or even Anna Wintour — maybe you should let it go. But great selection of tags (cheater, stealing, fake, fraud, original, etc.), man.