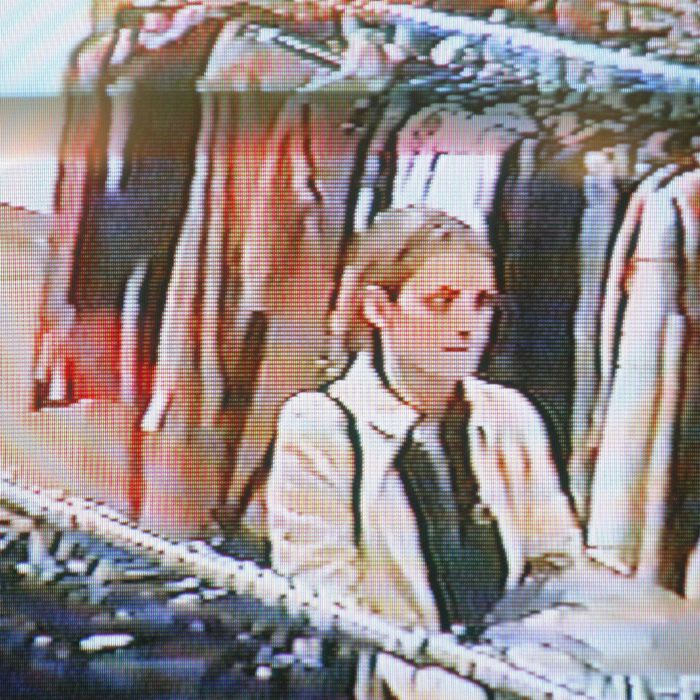 Winona's infamous shoplifting surveillance photo.
Photo: Los Angeles County Courts/Getty Images
People are not only buying less than expected this holiday season — they're stealing more. Retail losses through customer and employee theft are projected to increase 4 percent over last year for the time period between November and Christmas, according to a study by the Centre for Retail Research for Checkpoint Systems, WWD reports. Fraudulent returns — which include returning stolen merchandise for a cash refund, as well as "wardrobing," a dumb name for when people buy something, wear it a few times, and then return it — are also particularly problematic this year.
Some analysts are projecting that stores will lose more money from dishonest shoppers than they'll make in sales increases from last year. But anyway, enough about numbers — why are so many people stealing stuff these days? Apparently credit card fraud and identity theft is the biggest culprit (as we know firsthand). Others link the uptick to Sandy, because why not pin one more bad thing on it? From WWD:
Terry Fox, a loss-prevention officer at Forever 21's Times Square store, said the early start and the wider age range of attempted shoplifters might have been triggered by Hurricane Sandy. "A lot of people are distressed and down-and-out," Fox said, noting that many even try to steal lip gloss and candy, which only cost a few dollars.
In some cases, there's not much stores can do to stop particularly brazen thieves. In college, I had a part-time summer job at Aveda, and one day, a woman sprinted in, grabbed an armful of hair products, and rushed out. "Don't try to stop her," the cashier told me. "It's not worth you getting hurt." A lot of stores simply know shoplifting will happen and budget accordingly; chasing down thieves who have stolen a few hundred dollars' worth of merchandise just isn't worth hiring the extra manpower or risking an employee getting injured. So folks, go forth and shop, or don't — but remember that Santa's watching, so be good.