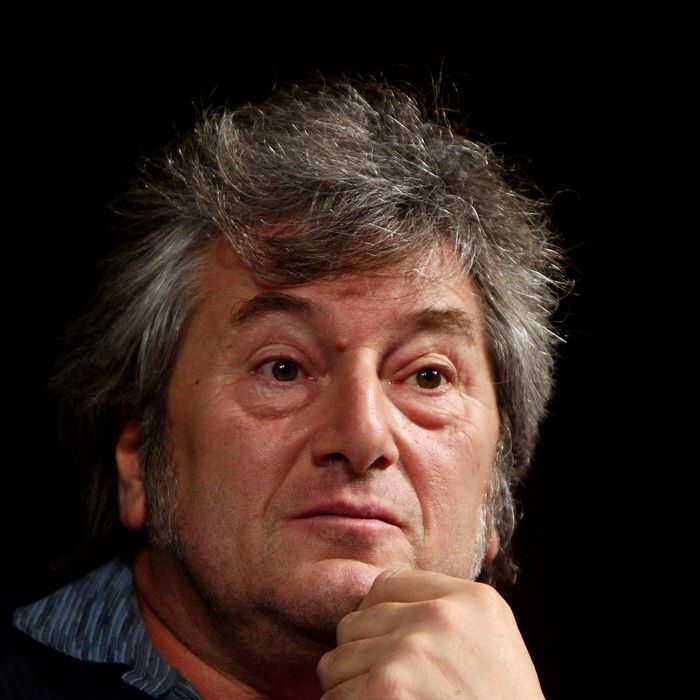 Photo: Vittorio Zunino Celotto/Getty Images
Today, rescue crews — using both boats and aircraft — continue to search for the small plane carrying Vittorio Missoni, his wife Maurizia Castiglioni, two Italian friends, and a pair of Venezuelan pilots that disappeared en route to Simon Bolivar International Airport in Caracas after taking off from Los Roques resort on Friday at about 11:30 a.m.
Though there's been no sign of the BN2 Islander or its passengers, Angela Missoni, Vittorio's sister, told Italy's La Repubblica, "Our hope is that he is still alive … We want to hope, because for us it is important." She was on holiday in Oman with their parents Rosita and Ottavio when she heard about the incident. From the Telegraph:
Miss Missoni said she told her mother immediately, and called Italian diplomatic authorities to activate search efforts. The two decided to tell the elder patriarch Ottavio Missoni only the following morning.

"We decided to let him rest, he was very tired," Miss Missoni was quoted saying in La Repubblica. "When, at 5.30 in the morning he saw us all standing and he looked at our faces and said 'what happened? I am 92, but I'm not stupid'. And so we told him the truth."
The family of entrepreneur Guido Foresti and his wife Elda Scalvenzi — who were on the plane with Vittorio Missoni — released a statement echoing that of Angela. "We're holding onto a glimmer of hope," Oswaldo Scalvenzi told Italian state TV last night, adding, "Until we can see the wreckage," hope will remain, he said, according to the AP.
The news agency reported that Luca, the third Missoni sibling, headed to Venezuela yesterday to oversee search efforts.
During the past few years, there have been several incidents with aircraft flying between the capital and the island resort:
On Jan. 4, 2008, a plane on a flight from Caracas to Los Roques disappeared after crashing with 14 people aboard, including eight Italians, a Swiss man and five Venezuelans. The pilot had radioed to controllers that he was having engine trouble before the plane went down as it approached the islands. The body of the Venezuelan co-pilot later washed ashore, but no wreckage was found and most of those on board remain missing.
In 2009, a plane traveling to Los Roques plunged into the Caribbean Sea, but everyone aboard survived.