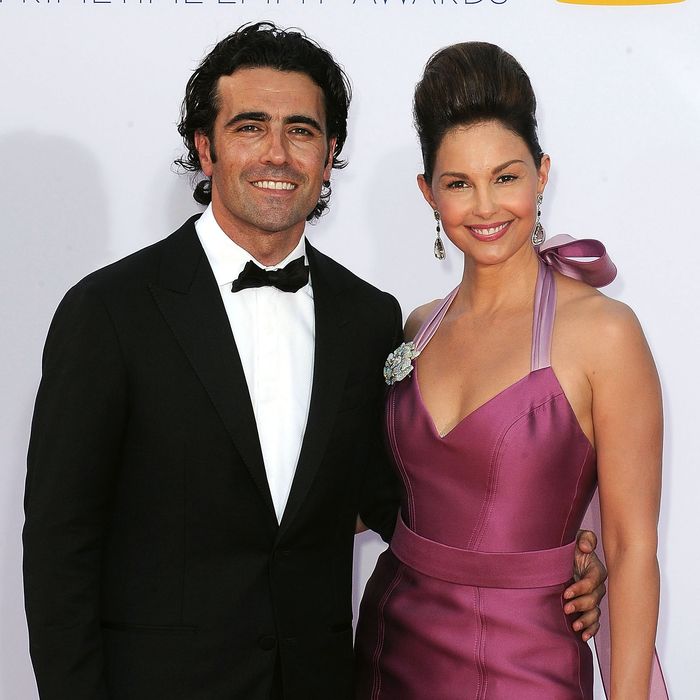 Ashley Judd is separating from race-car driver Dario Franchitti after eleven years of marriage, the couple told People magazine in a polite joint statement yesterday.
"We have mutually decided to end our marriage. We'll always be family and continue to cherish our relationship based on the special love, integrity, and respect we have always enjoyed."
The split comes shortly after it was reported that Judd is eying a 2014 Senate campaign against Senator Mitch McConnell, the reigning Republican in her home state of Kentucky and a man who has been compared in print to Darth Vader. As former U.S. Senate candidate and Kentucky Democrat Daniel Mongiardo told the Hill, "Whoever runs against him is gonna have a bloody nose. I do think he's vulnerable against the right candidate, but the right candidate has to reflect all of Kentucky, not just parts of Kentucky."
Considering the gleefully sexist conjecturing that erupted over Judd's face when it showed up puffier than usual in a totally inconsequential television show, few could blame Franchitti for opting out of the media hell that would be a Judd Senate campaign. Nor would we blame Judd for dropping any dead weight in advance of what looks like an uphill battle. Or, you know, maybe the love had just died or whatever.