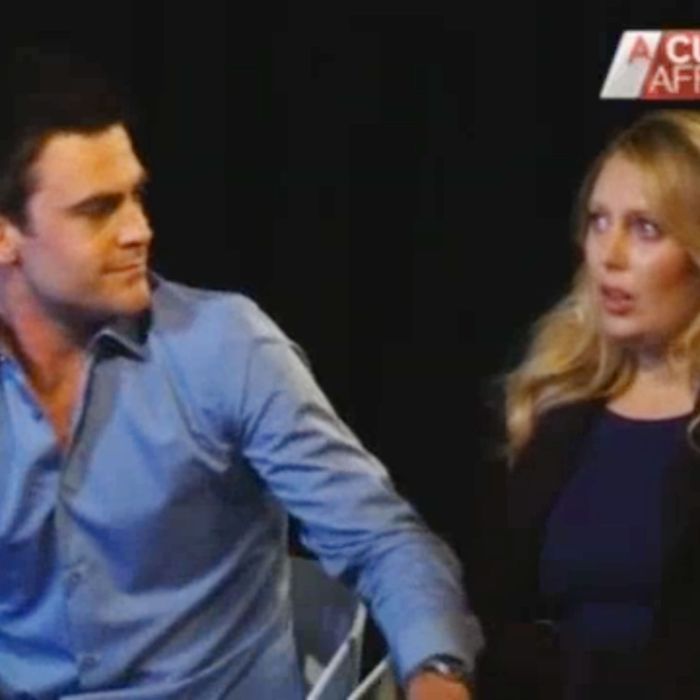 Michael Christian and Mel Greig.
Photo: The Guardian
Michael Christian and Mel Greig, the Australian radio D.J.'s behind the prank call to Kate Middleton's hospital in December that culminated in the apparent suicide of nurse Jacintha Saldanha, have officially lost their show on 2DayFM. However, just because their program has been axed doesn't mean they're out of a job, said Rhys Holleran, CEO of 2DayFM's parent company Southern Cross Austereo. "We look forward to Mel and MC returning to work when the time is right, in roles that make full use of their talents," he said in a statement to the Australian Associated Press on Monday. Both Christian and Greig have been on leave since Saldanha's death, surfacing briefly for tearful apologies. 
So, will they ever get a radio show again? It's doubtful. Even if Greig or Christian do emerge eventually, their names and voices will be linked to this incident, so their prospects in broadcasting would appear slim. But since they basically took all the blame for the incident, perhaps their employers feel beholden to giving them off-air jobs in the future.