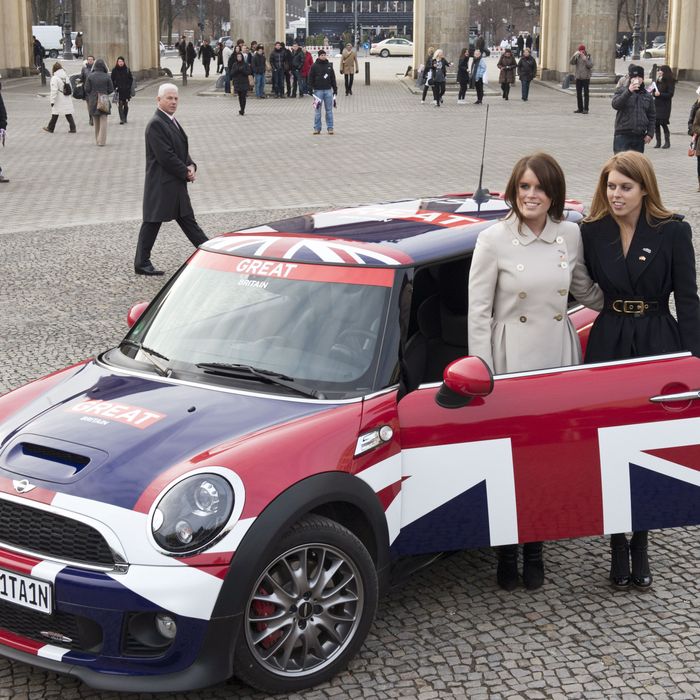 Princesses Beatrice and Eugenie.
Photo: JOHN MACDOUGALL/AFP/Getty Images
Princess Beatrice and Eugenie, best known for their hat-wearing escapades at the royal wedding, embarked on their very first royal tour this morning. (Their expenses were footed by their father, Prince Andrew, as Beatrenie are not among the select few "working royals" paid by the government to represent Britain.) Anyway, like any normal 22- and 24-year-old on a post-college Eurotrip, they posed for a lengthy photo shoot with their brand new Union Jack-emblazoned Mini Cooper in Berlin and then hopped behind the wheel and blew through a red light. That sort of casual driving might fly on London roundabouts, but it's hard to get away with in Germany, particularly when flanked by a royal escort and lots of paparazzi. According to the Daily News, a rep for the family stated: "They were following the instructions of the German police." Frankly, isn't it a surprise they even drove at all, let alone managed to stay on the right side of the street?