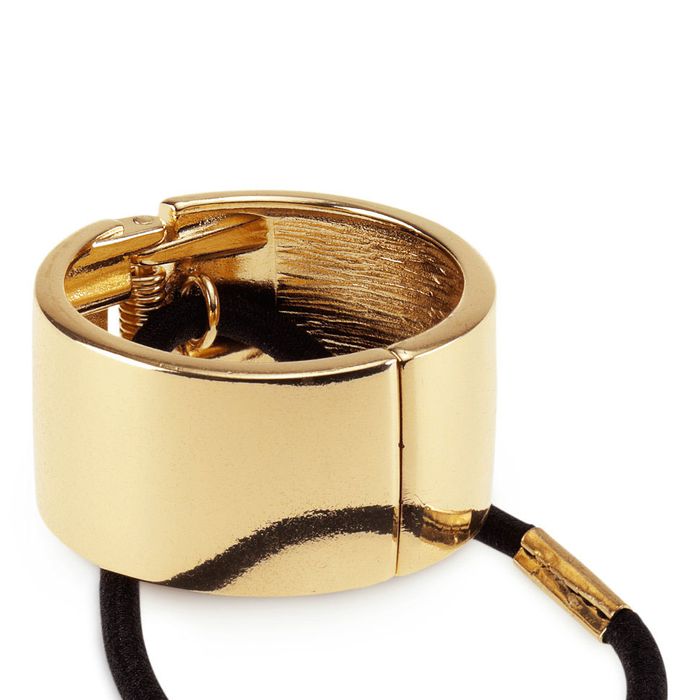 Now, before you scoff at today's Best Bet —  "It's just a hair tie!" (looking at you, disgruntled commenters) — we'd like to take you back a few seasons to fall 2011, when Dries Van Noten sent a model down the runway with slicked-back hair, secured by a wide band in gold. Then, in a runway-to-real-way experiment, we tried to jam our horselike hair through the tiny opening of some old ring we found. It was impossible. The result was a mess.
But oh, how technology has advanced: This ring-shaped metal clip from H&M comes with an elastic attached (Step 1: Secure ponytail) and then opens at the hinge (Step 2: Clasp the pony in one fell swoop).
Who ever thought unwashed hair could look this chic?
Gold Ponytail Ring, $4.95 at H&M