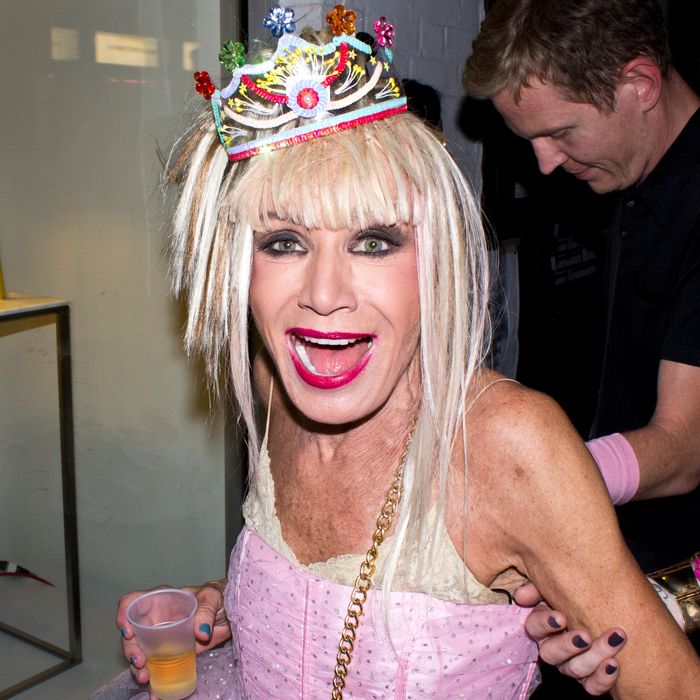 She's still here.
Photo: Ruvan Wijesooriya
Following last week's announcement that Betsey Johnson — who's recovering from bankruptcy by closing all her stores, filming a reality show, and launching a new lower-priced line and a perfume — would not be showing at New York Fashion Week, the designer has apparently changed her mind. A new press release arrived this morning:
You can always expect the unexpected from Betsey Johnson. She is back! In the tents that is. After initially canceling, Betsey has decided to stage her semi-annual fashion show during this upcoming New York Fashion Week.

Betsey says "I just could not stay away from Fashion Week. I wanted to do this for myself and for all of my fans to show that I still got it and I am not going anywhere!" 
Betsey's "return" is scheduled to take place at Lincoln Center on Monday, February 11, at 5 p.m. — an hour before her show has traditionally walked in the past. It's unclear where exactly in the tents this will happen, or more important, who is ponying up the funds, but you can bet the Style Network's cameras will be there.