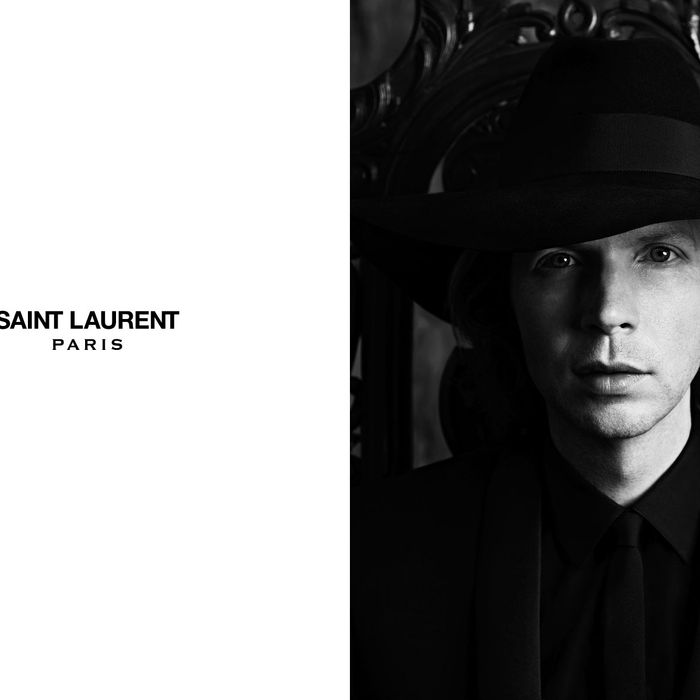 Beck.
Photo: Courtesy of Saint Laurent
Saint Laurent released part two (yes, part two!) of Hedi Slimane's spring 2013 ads via press release today. In a wonderfully nostalgic turn of events, they star Beck Hansen, of nineties hit single "Loser" fame. In case you don't have vivid memories of your babysitter pumping that song while driving you home from school in a rusty Honda that smelled like Big Red gum, allow us to recall some of the lyrics, to be recited in monotone.
In the time of chimpanzees I was a monkey 
Butane in my veins so I'm out to cut the junkie 
With the plastic eyeballs, spray paint the vegetables 
Dog food stalls with the beefcake pantyhose
And so forth. Beck has recorded many other songs since then, but these ads are best appreciated with the aforementioned one, as you'll see in our slideshow. (See the music video, below, if you need further convincing.) Oh, and Edie Campbell is in the campaign, too.
Related: Listening to Beck: The Artist on His New Album, Which Isn't Really an Album At All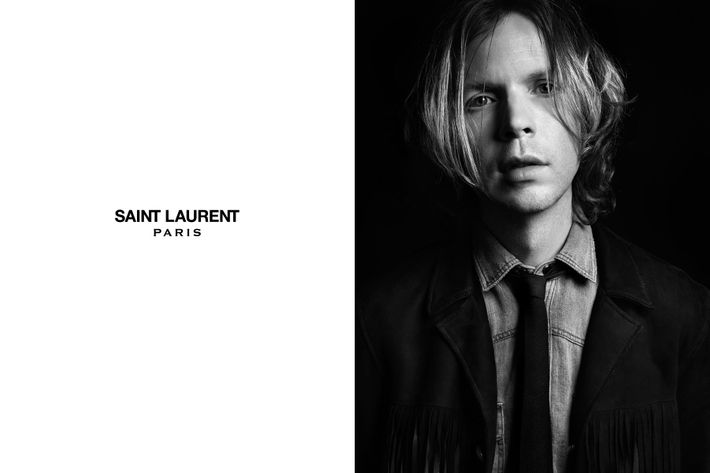 "Slap the turkey neck and it's hangin from a pigeon wing"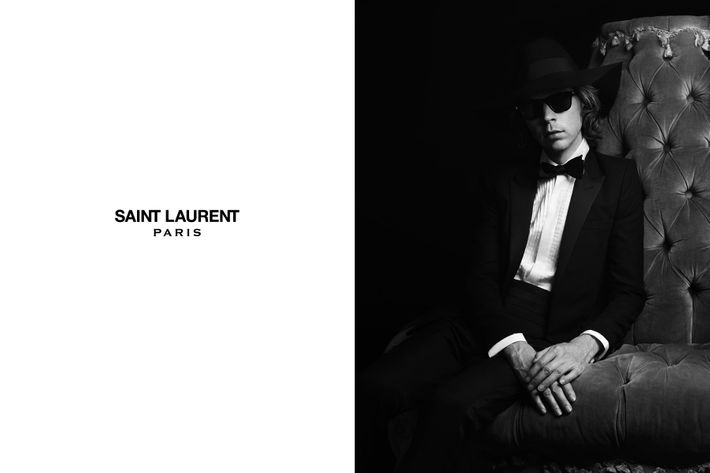 "Got a couple of couches sleep on the love seat"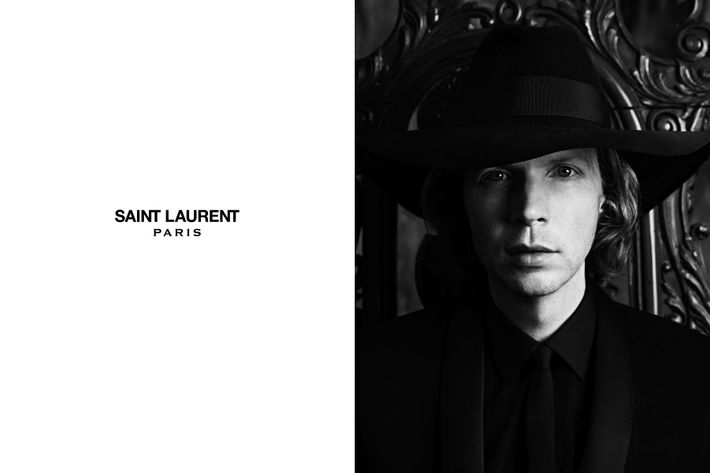 "The daytime crap of a folksinger slob"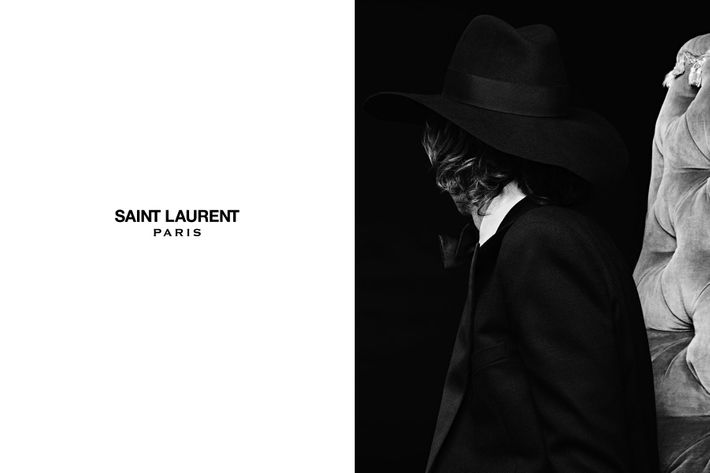 "So shave your face with some mace in the dark"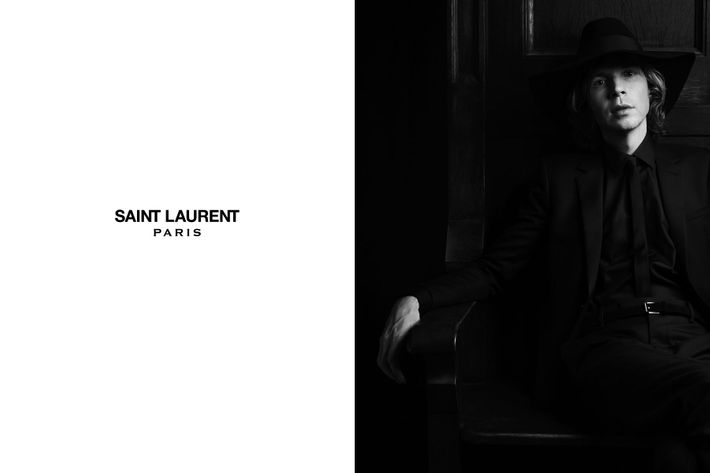 "With the rerun shows and the cocaine nose job"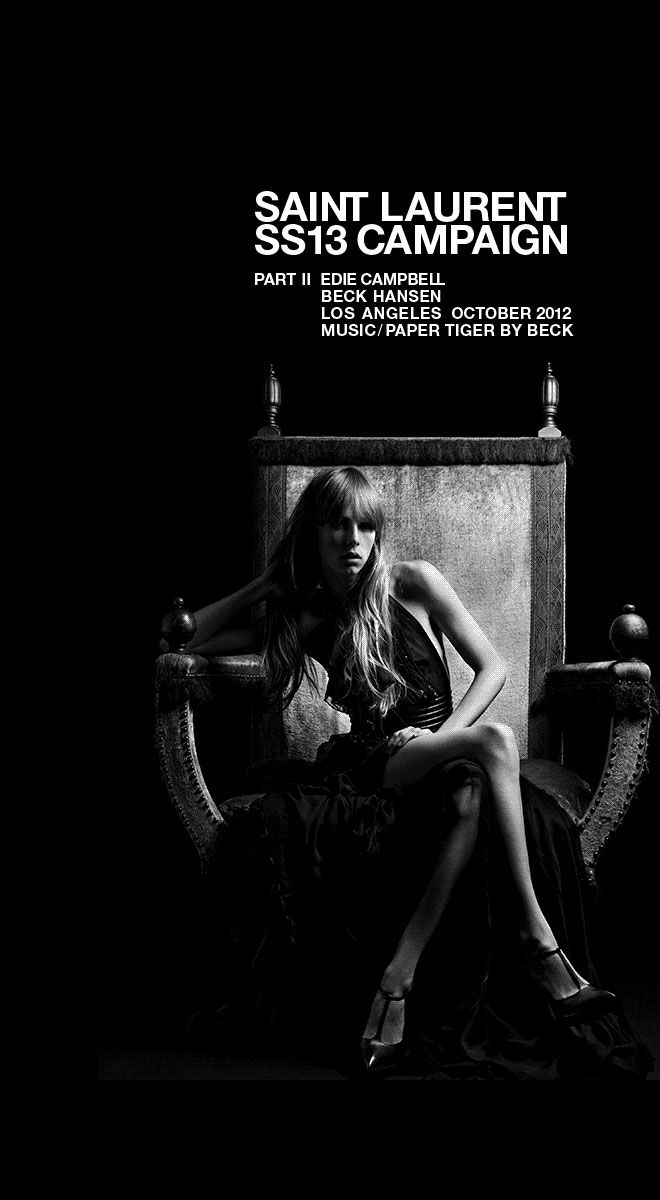 And last but not least, here is Edie Campbell.