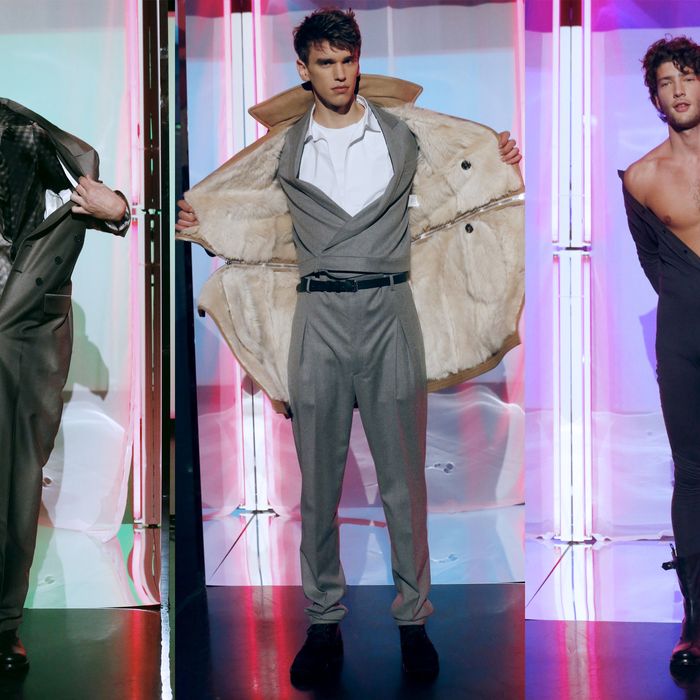 Jean Paul Gaultier's fall 2013 menswear show.
Photo: AFP/Getty Images
Jean Paul Gaultier, ever a fan of weird humor, staged today's fall 2013 menswear presentation like a strip club, complete with peep-show-style booths and neon-pink lighting. And really, was it all that different from an authentic strip show, only with clothes for sale instead of lap dances? There were smooth man-chests, rip-away suits, and creatively placed zippers. Plus, this guy was backstage: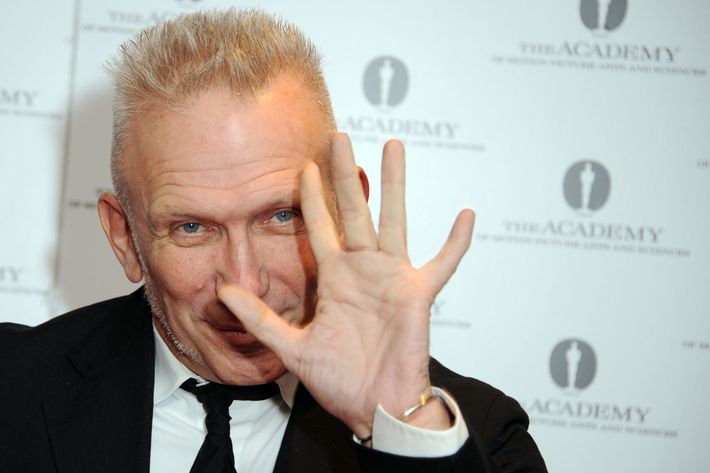 In all seriousness, though, it'll be great if his forthcoming lower-priced line incorporates these designs somehow.
See the complete Jean Paul Gaultier fall 2013 menswear show here.