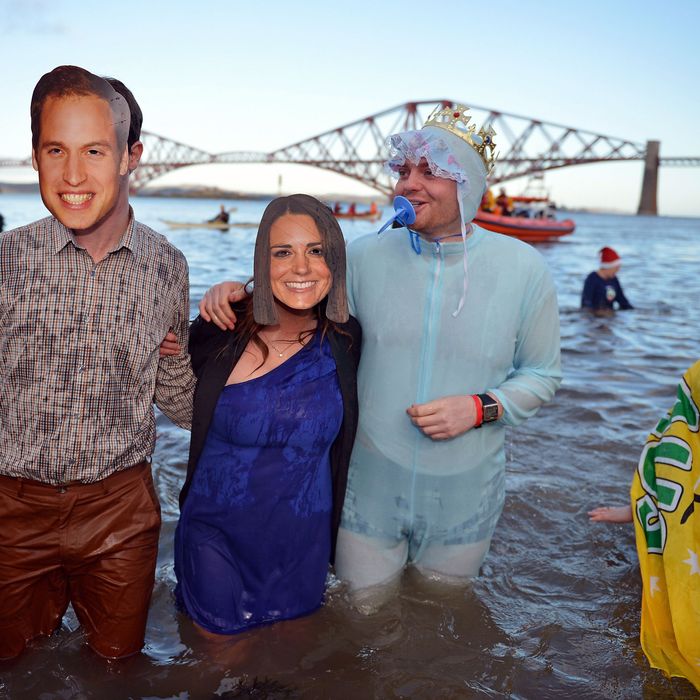 Royal fans in Scotland.
Photo: Jeff J Mitchell/Getty Images
Kate Middleton turns 31 today! Last year, she had a "fun" eighties-themed birthday party, but this year she's lying low, convalescing in the palace as she rides out a difficult first trimester (which, come to think of it, must be nearly over now). So instead of writing about her, we're going to honor the cultural phenomenon of her fans, who will be celebrating her birthday for her. 
Kate's pregnancy will be one of the most hotly covered "news" stories of the year, but also one of the most creatively spoofed. Above, you can see swimmers dressed as Prince William, Duchess Catherine, and their unborn child participating in the annual "Loony Dook Swim" in South Queensferry, Scotland, on New Year's Day. But to find the real obsessives, you must scour the depths of Etsy, where fans peddle their lovingly made Middleton-themed crafts. Behold, a sampling.
Press-on nails to match Kate's sapphire engagement ring — nail glue included!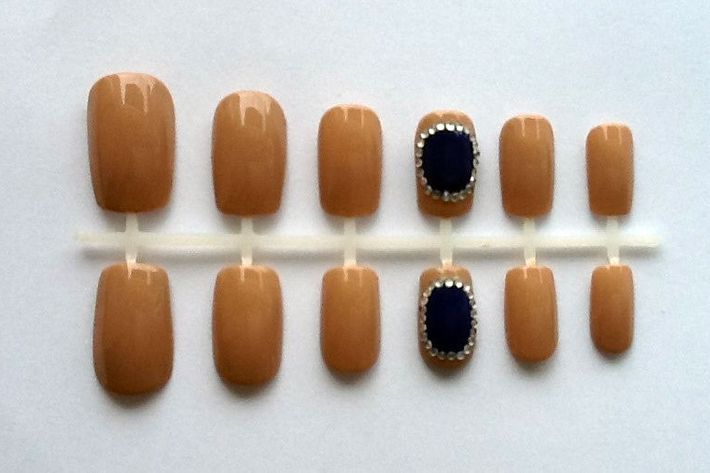 An ornament fashioned from a photo of Kate and Will at the Epsom Derby and, apparently, filled with dried beans: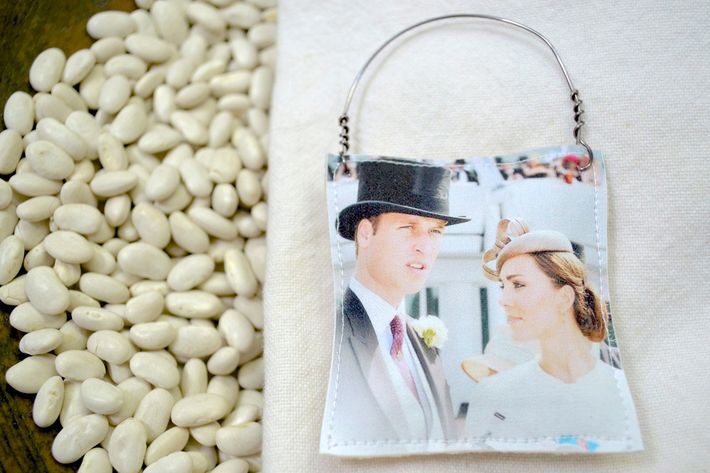 And finally, this creative take on the classic "Keep Calm" print: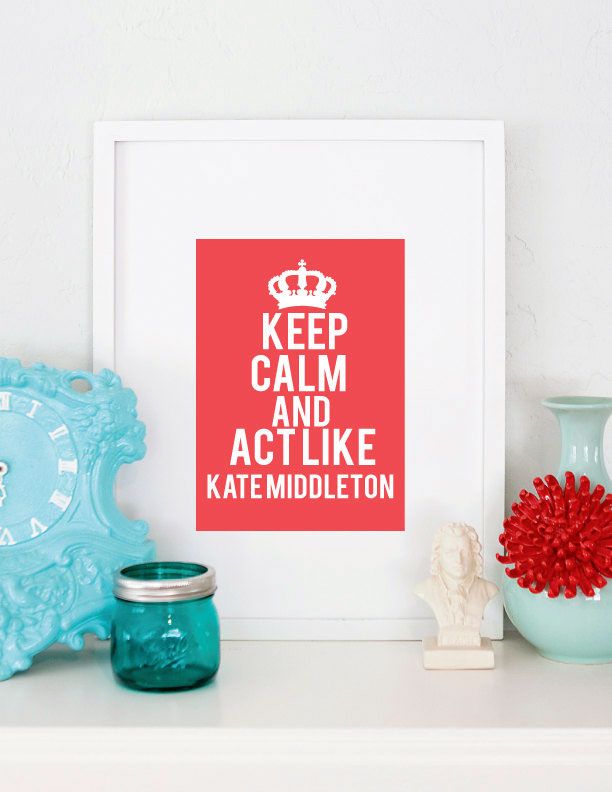 Sadly, there isn't much royal-baby-themed fan art to be found online yet, probably because the pregnancy was only announced a month ago and the craftspeople need a bit more time to complete their masterpieces. Anyway, happy 31, Kate. May you be able to keep down your birthday cake.