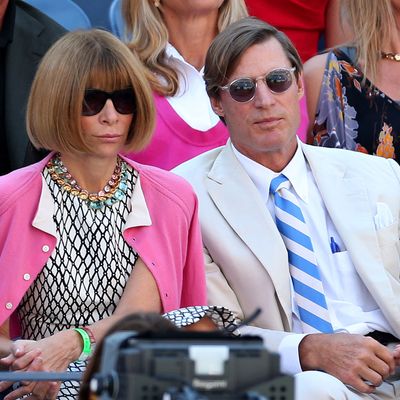 Photo: Matthew Stockman/Getty Images
Co-habitating, unmarried romantic partners don't know how to refer to each other, the New York Times Style section reports. These long-term lovebirds are under the impression that couples can outgrow "boyfriend" and "girlfriend" (a majority of Cut bloggers' grandparents disagree) and are  resorting to silly neologisms like fusband, for fake husband. These terms are an insult to the English language, which is rich with synonyms for "my no-longer-a-boy-/girlfriend who won't marry me." Use the Cut's handy guide to find which one is right for you.
Term: Partner
Good for: People waiting to marry until their gay friends can.
Term: Baby daddy/mama
Good for: Yuppies who listen to rap.
Term: Gentleman/lady friend
Good for: Grandparents.
Term: Lover
Good for: Oversharers, mature sex writers, PDA addicts.
Term: Trick
Good for: Our social-media editor who's hipper than we are.
Term: Mate
Good for: New Age–y types, sociologists (Nota bene: Does not work in England).
Term: Hot-and-heavy
Good for: Parents trying to embarrass their recently sexually active children.
Term: Beau
Good for: Parents trying not to embarrass their recently sexually active children.
Term: Swain (from the Middle English swein)
Good for: Peasants, shepherds/maidens, Ren Faire enthusiasts.
Term: Paramour
Good for: Katie Roiphe, other people with Messy Lives.
Term: Other half
Good for: Co-dependent people.
Term: Helpmeet (biblical)
Good for: Adam/Eve, people who are supposed to be submissive.
Term: Old man/lady
Good for: Lana Del Rey, people with daddy/mommy issues.
Term: Roommate
Good for: Jokers, people who want to cheat on their live-in significant other, actual roommates who are secretly hooking up.
Term: POSSLQ (Persons of Opposite Sex Sharing Living Quarters)
Good for: Census workers.
Term: Domestic partner
Good for: People who need health insurance.
Term: "The person I have sex with."
Good for: Awesome couple that Cut Charlotte met at a party, everyone else.