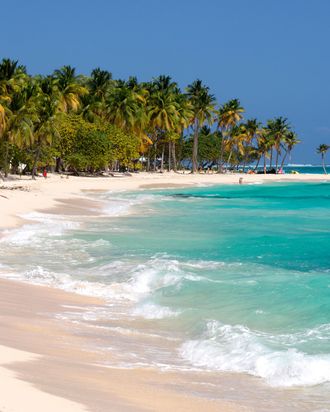 Photo: Richard Soberka/Corbis
For those of us who are caught in wintry climates, our faces probably look as unhappy as we feel about these unusually arctic temperatures. Even those lucky few who managed to escape on sun-drenched holiday vacations have lost their tans by now and join the ranks of those of us with dull, less-than-radiant complexions.
To solve that problem — sorry, we can't give you a vacation — we called up makeup artist Stephen Sollitto, who tends to the faces of the fair (Amy Adams, Kate Bosworth) and those with darker skin (Eva Mendes, Jurnee Smollett) and asked for tips on how to fake a fresh-from-the-tropics glow without looking too, well, fake-and-baked.
How do you make it look like you were on vacation, even though you weren't, without it looking fake and orange-y?
Well one thing you can do is use your summer foundation. Your summer foundation should be a shade darker than your normal foundation, so you darken your skin that way. And always remember to blend into the neck and not stop at your chin.
Are there certain lip colors to avoid when skin isn't at its tannest?
The comparison between a dark red lipstick and your skin tone can be vast. If you use a pale lip color, you sort of minimize the contrast on your face. So visually, you're not as obviously pale, it's an illusion. Hourglass lip gloss in Eden is the best neutral while Laura Mercier's Rose Hope, Jouer's Mirage, Tarte Blushing Bride, Benefit's Who Are You Wearing are all great pinks.
Do you recommend a  self-tanner that truly won't turn skin orange?
Au Courant's sunless lotion. Never the spray because you'll see little flecks of tanner all over your bathroom. This stuff is green-tone based, so it really helps your skin look brown, not orange. When you're putting it on, it's a little more ashy and not bright orange.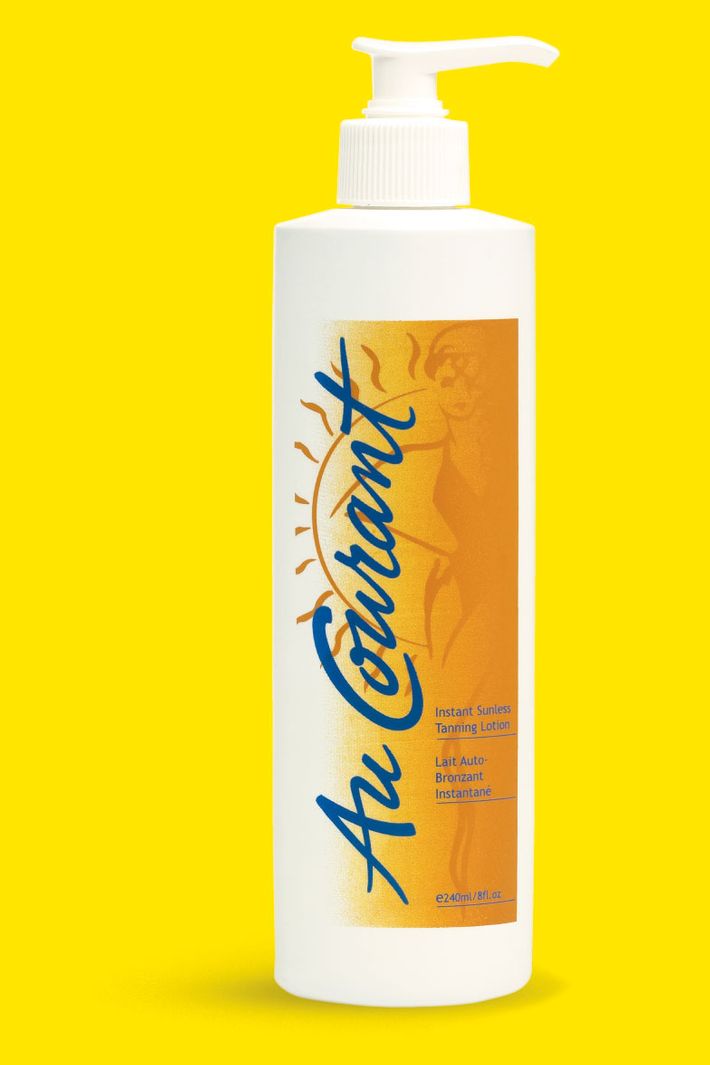 How about bronzer application for those who don't want to dip into self-tanner?
I use Jouer's Sun Tan powder bronzer, on every single one of my girls, from Amy Adams to Jurnee Smollet. I brush it from the temples, sweep it all away across the hairline on the forehead and onto the other temple, so that you've just warmed up the forehead. I will always add it to the nose, somehow. Either by adding it to the sides of the nose, or the tip of the nose, just very lightly, a tiny little speck. I'll dab a little on the chin and the hollows of the cheek so that you have some dimension and have warmed up your face. The more color you have, the more you can add shine with a bronzer, but if you're fair-skinned, I wouldn't do it.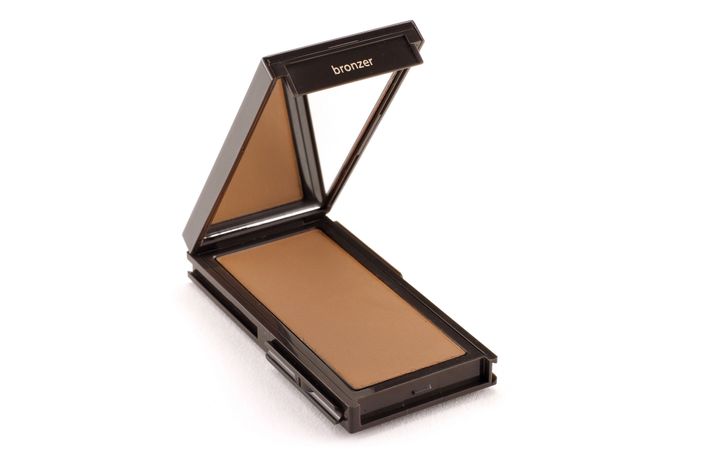 Should you then apply blush as you usually would or does this technique change at all with bronzer?
With blush, and I'm not saying use a ton of it, if you sweep it a little more into your nose instead of the apples only, so you sort of create that ski-goggle effect. Your skin looks more naturally flush this way instead of when you place blush on just your apples. Some great ones are MAC Cosmetic's Breezy and Laura Mercier's Blaze.
And the eyes?
Stay with warm browns and coppers and anything that keeps your face warm. Like, brown on the lid will mimic a tan, because your lids do get tan. So between a pale lip, sweeping blush closer to the nose, and staying with warm colors for your eyes, you're doing anything you can do to diminish the contrast between your real skin tone and the colors you're putting on.
But how about that vacation-fresh glow factor?
Yes! The glow factor, there are so many products out there. I use a Jouer's highlighter cream, which I add as a final touch after doing the face. I use my middle finger and dab it above the cheekbones. I would also, very lightly dab some on the bridge of the nose, and the heart of the upper lip. I always encourage people to use the lightest hand they possibly can because you can always add more. Again, you're creating depth, and light, so it's not just one blanket space. I also use it on the shoulders.