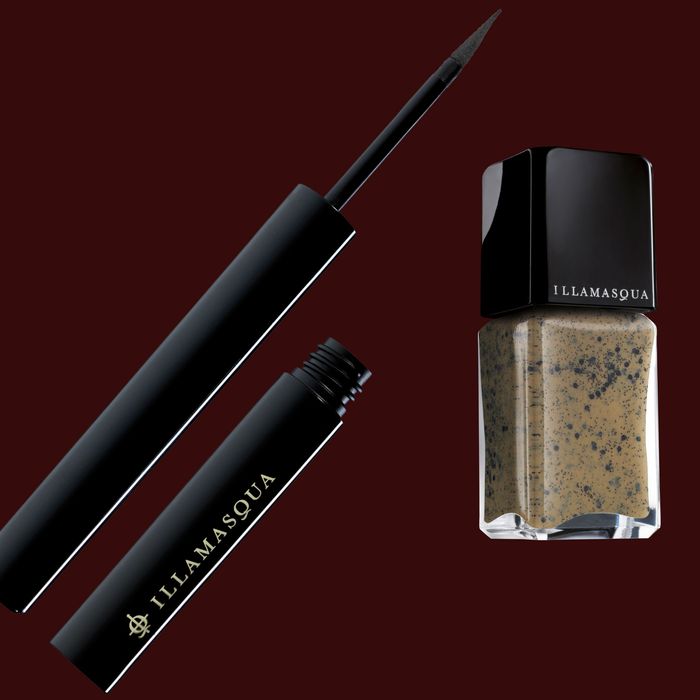 Late last week, my hand was used as a substitute penis to test out a new app that measured "hard members" and then spat back statistics on where yours stood against the rest of 'em. While the app's usefulness is questionable, many of you seemed a bit more, uh, distracted by my speckled nail job. Judging by the comments at least.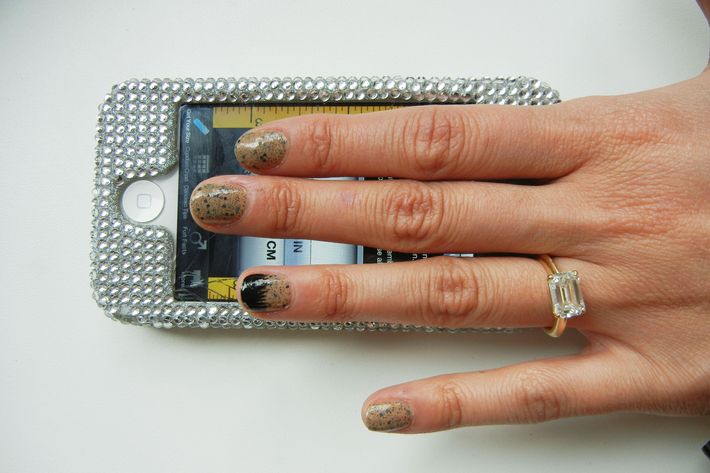 The artwork is courtesy of Brooklyn-based manicurist Fleury Rose, Illamasqua's U.S. nail ambassador, who used the Freckle polish from the company's newest collection, I'mperfection. Inspired by spotted robin's eggs, each of the five bottles have black glitter mixed into milky pastel bases. But for the black accents on each ring finger, Rose used the brand's Precision Ink liquid eyeliner to create a slightly spiky, American Horror Story effect. Here's how:
Step 1: Paint each nail with two coats of polish. Let dry.
Step 2: Tap the edge (not the point) of a felt pen liner with the tip facing the cuticle across the top of the nail. This will create a jagged, spiked effect.
Step 3: Finish with a top coat to protect the paint. Let dry.