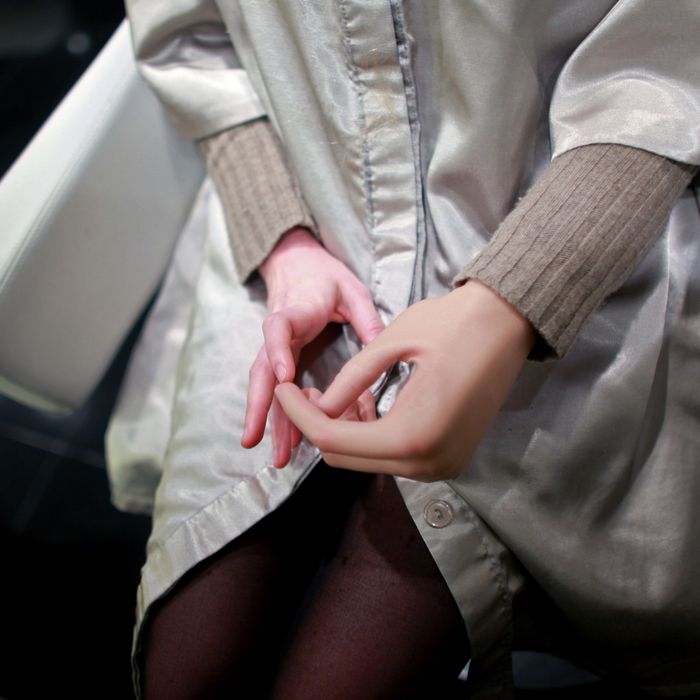 Four months ago, Maggie Todd, a 29-year-old Princeton grad and flourishing financier, lost her left hand while jet-skiing in the Hamptons. Five major surgeries, a hundred hospital visitors, and one good cry later, she started over — learning how to dress, work, date, and live with one hand. This is her story, as told to Alyssa Shelasky.
I have three older sisters and two of them, Molly and Katie, are both mentally disabled. If you met them, you would probably think they had Down Syndrome. So as far as life's tough stuff, I always thought that was "my thing." Not the case. My parents have been tested to the max. But in a way, because of my sisters, I think we were almost more prepared to handle what happened with the accident.
It was a work off-site in the Hamptons. I was riding on the back of a jet ski, holding a rope after someone finished using it for waterskiing. I was holding the rope in my left hand, when the jet-ski sped up and made a quick turn. I fell off and my hand got caught in the rope. It was immediately severed.
Underwater, it felt like I might have broken my shoulder, but when I took my arm out, there was no hand. I didn't cry or scream; I went into pure survival mode, covering my arm so it wouldn't bleed out. My family flashed before my eyes; my sister Emily, the one who is just like me, flashed before my eyes. But I shut down any negative thoughts and just fought.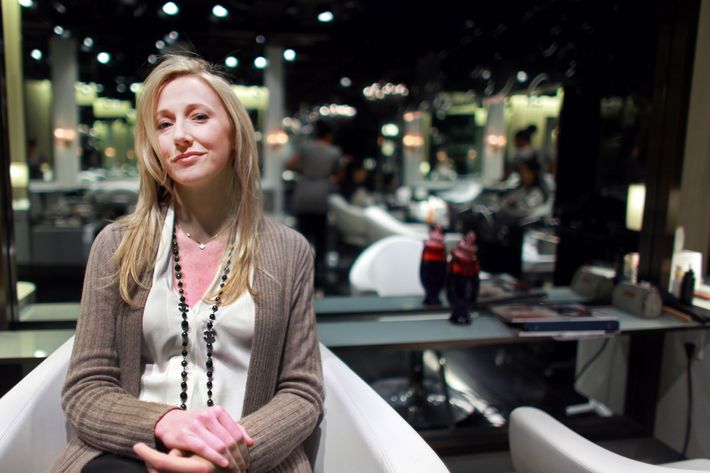 The jet-ski carried me to land. Everyone was prepared to search for my hand, but turns out, we had dragged it with us; it was still caught in the rope. It was an out-of-body experience. I was staring at my hand, which was no longer attached to my body. I wasn't hysterical. I was extremely alert. I was just like: Get through this.
When the first responder came, he was about to give me a shot of morphine and he asked how much I weighed. A guy I worked with teased, "Maggie, this is not the time to lie!" Believe it or not, we were cracking up. I also remember saying, "Do you think we'll ever be invited back to the Hamptons house?" Hey, if I've learned anything from my sisters it's that you gotta laugh.
As fate would have it, my parents had just flown to Hawaii; my Aunt Penny, who lives in Shelter Island, was out of the country; and my sister Emily was about to board a plane from New York to London. But they caught her just in time. When I came out of the first surgery, ten hours later, she was right there.
It was a complicated surgery because so many tendons were pulled out. Apparently, if you get a straight slice through your hand, it's much easier to reattach. (Now they tell me.) When they did reattach the hand, the pain was so bad — the most intense pain I've ever experienced — that I knew it wasn't right. My family thought I would be traumatized by the news that I'd be re-amputated, but I knew in my heart it was happening. After my fourth surgery at Stony Brook Hospital — where I had a total of five surgeries in two and a half weeks — I saw the full length of my arm for the first time, without a bandage. My mom and dad were there. They knew I had to be left alone. That's when I cried for the first time. I cried for an hour. It really hit me: I was maimed; I was deformed.
I didn't want my parents to see me crying. I didn't want them to think I was sad because I thought the rest of my life was ruined. I was sad because it was gone. I was just sad.
Still, I always knew, from the moment it happened, that not only was my life going to fine, it was going to be great. Even in the helicopter, right after the accident, I promised myself that my life would be even more beautiful because of this. In my eyes, that was the only option.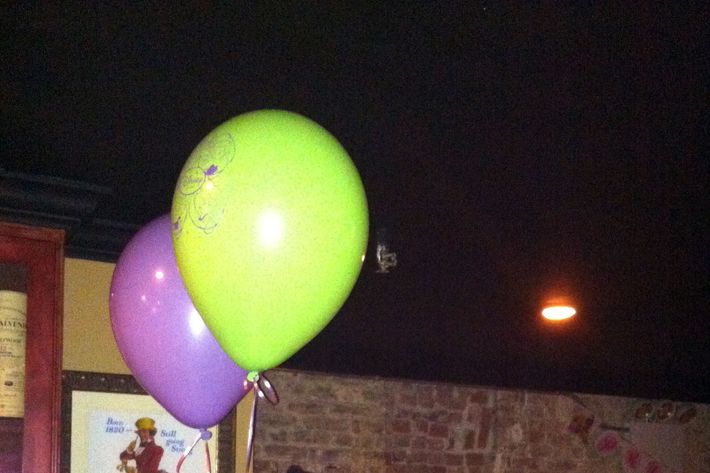 As my mom said, perhaps my "stubborn independence" would actually serve me well. But when I left the hospital, I did need help. Even though I started working with prosthetists the first week I got home from the hospital, I didn't have a prototype of my myoelectric prosthesis for two and a half months.
So my mom essentially relocated from California to New York, and my sister moved into my building. I needed help washing my hair and getting into my clothes. My sister would stop by on the way to work just to put my hair in a ponytail for the gym.
There were, and still are, a lot of "firsts."
The first day back at the gym, which I did as soon as possible, I wore a short-sleeved shirt with a liner over my arm. I remember, one of the female Equinox trainers came by, stopped, and said, "You are awesome."
The first time I really "went out," it was for a friend's engagement party. I was a little nervous — it was the first time I'd be around people who potentially didn't know what had happened. My friend Franny came to town, and my Aunt Penny was our designated driver. She took us to the Plaza to get our hair done, then to Per Se for cocktails. Sitting at Per Se, I felt like a million bucks.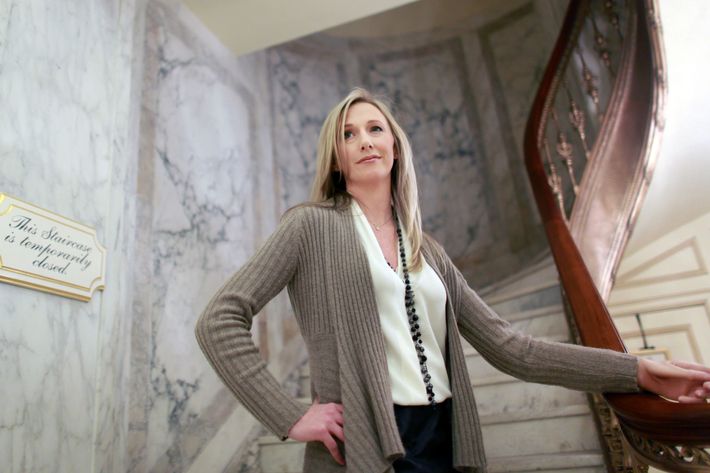 I learned some valuable things that night. For instance, it's very hard to handle a clutch and a glass of wine. But I also learned that if I'm comfortable with myself, then other people will be too. Sure, sometimes people stare, but with my two older sisters, I'm used to that. My mother recently confided to Emily and myself that she used to walk us into restaurants separately from my sisters, because she didn't want us to experience people giving us weird looks. We were like, "Mom, it's fine! We love being us!" I feel like a lot of that mentality goes into my situation now. People are curious; they stare. I tell myself that they're looking at me because I'm the prettiest girl in the room. It's so much more pleasant that way.
I'm 29 and single, so I'd be lying if I said dating wasn't on my mind. I was flirting with one guy, with my prosthetic on, and he was flirting back. Eventually I said, "Hold on a second. You know I only have one hand, right?" He instantly replied, "I know. And I don't care!"
Has my "type" changed? Yes. Now I only date guys who like girls who have one hand! Seriously though, if I can say to a guy, "I have two mentally disabled sisters and no left hand," and he's okay with it, then he's passed the test.
I am still learning how to use the prosthetic optimally, but currently I can pick up light objects, hold bags, and do some household activities like fold clothes, cut food, and dry my hair. When I get home I now have to remember to charge my cell phone and my hand, which certainly is not a phrase I ever expected to hear myself say, let alone have to explain to anyone else who comes over. Awkward!
My friend's mom took me to Walter Reed as a visitor. It was so eye-opening. Like: Oh, poor me, I lost my left hand in West Hampton. One guy, a below-the-shoulder amputee, told me about a special prosthetic device he uses for snowboarding. And now I'm going snowboarding, too. I'm scared, but I have to go. I have to go, so that I can send him pictures. The perspective I took away from that experience was invaluable.
No one should feel bad for me. I have a phenomenal life. I have a wonderful family, I live in New York City, I'm successful, I love my job, and I've worked hard to get where I am. That's what I focus on. For better or worse, I'm still the same person. I'm still here. That's a privilege and an honor, not a hardship.
Every day gets a little easier. Before the accident, I went to a wedding in a long, sleeveless black gown. I loved it. After this happened, I wondered if I'd ever feel comfortable in a dress like that again. Now I'm like, I'll wear that dress when I want to wear that dress. And I'm going to dance in it with both hands in the air!