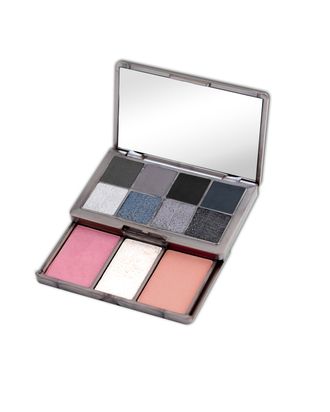 Photo: Courtesy of Khroma
The long-awaited, controversy-ridden Khroma cosmetic line by the Kardashian sisters has finally arrived. A few items from the 76-piece line is available at Ulta now, with the rest due to arrive in February. So before you go on a bronzer, false lash, and frosty lip gloss bender, read on for a full Khroma-style review.
The Eyes:
Each of the sisters created their own credit-card-size Kardazzle Face Palette, which comes with ten eye shadow shades (five matte and five ultrashimmery) and three face powders (bronzer, blush, highlighter). While Kourtney and Khloe's come in warmer, bronzier tones, Kim's shadow choices (shown at top) are icy-cool. She sticks to grays, navys, and silvers. The shadows crumble as soon as a brush tip hits the pan, but the intense color lasts a long time. Be wary of timing when you choose to apply a smoky eye from this set as it's a night-to-night kind of look.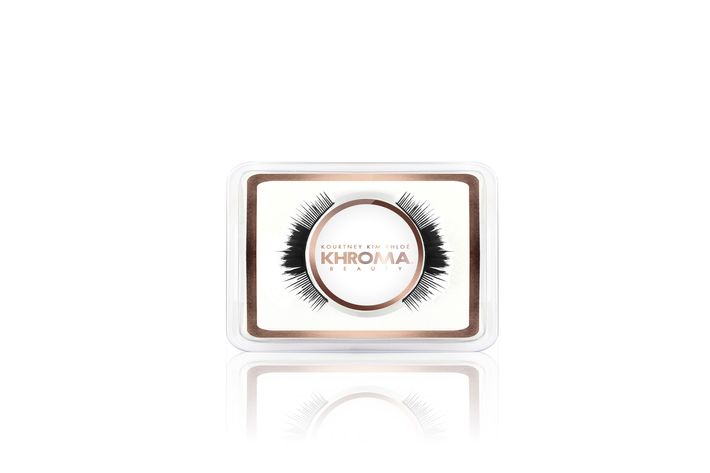 The Lashes:
True Kardashian eyes layer on the mascara and false lashes. Their volumizing Stroke of Midnight mascara had a chunky wand similar to Cover Girl's Lash Blast mascara, but with thicker spikes and a more tapered end — good for getting to those inner and outer lashes, and befitting the Kardashian motto of No Lash Left Behind. There are eleven different options of falsies (each packaged with its own glue). I chose Gaze, which are more concentrated in the center for a truly cloying, Kardashian look. However, after trimming to fit my eyelids, the more dense lashes just ended up on the outer edge anyway.
The Bronzers:
This stuff went all over my body. Literally everywhere. I used the face bronzer from Kim's Kardazzle palette for my complexion then brushed on the larger compact, Endless Summer (available in February), on my chest and boobs. Now I have shining, shimmering, splendid, red-carpet-ready glowing boobs. My overall appearance is a tad orange, but in the right lighting I look fresh from vacation. Kind of?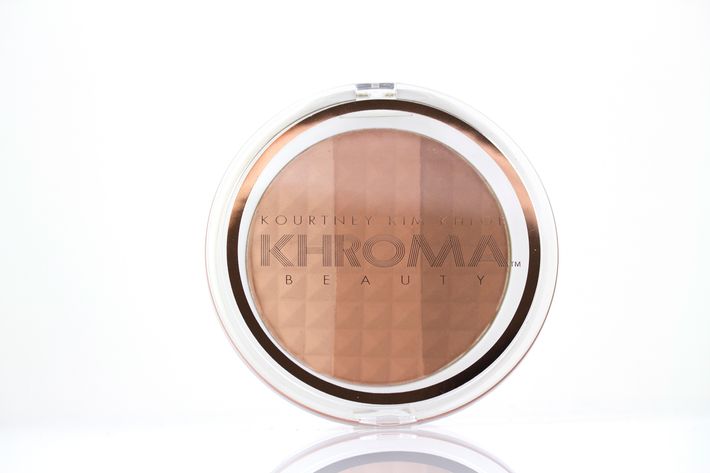 The Lips:
The Joystick lipstick looks like a cream shadow pencil but is actually a long-wear lip crayon. Try layering Babydoll, a chalky bubblegum pink, under the Honey Stick lip gloss in Raw Honey, to transform your lips into a shimmering neutral tone that only Kanye can love. The gloss is weirdly non-goopy and didn't even leave its traces on my coffee mug.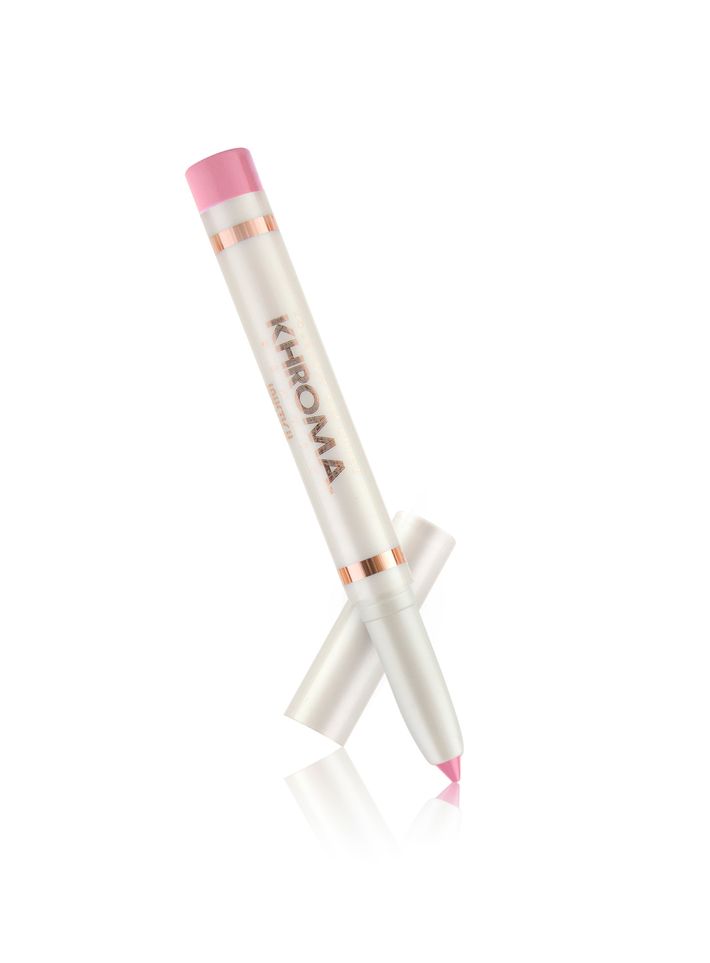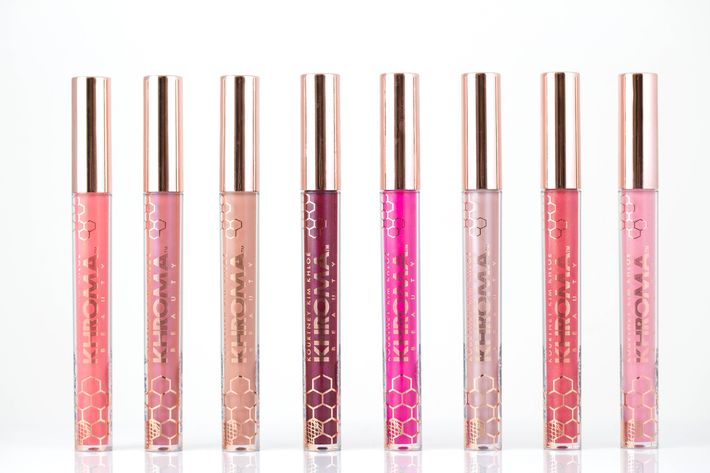 The Aftermath:
The whole look took me 33 minutes, which is exactly 30 minutes longer than it usually takes me to do up my face. I ripped off the lashes just after lunch because my lids were getting tired. Most of my colleagues said I looked really great, which only means that they're all very nice people and terrible liars. (Except for my boss, who was terrifically honest and whose opinions will not be shared here.) Ultimately, the look is a bit much for the office, but would potentially work in an evening setting, a place illuminated by just one candle or perhaps none at all.