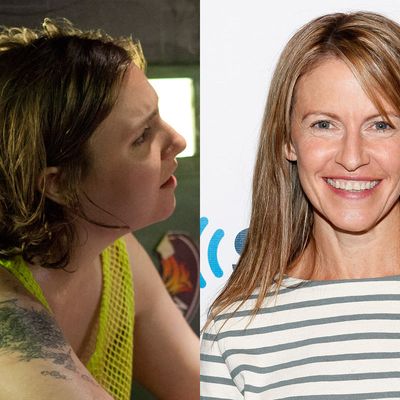 On last night's episode of Girls, a very familiar-sounding, hip editrix named Jame — with an m — assigned aspiring writer Hannah to "have a threesome with some people that you meet on Craigslist, or do a whole bunch of coke and then just write about it" for her site, JazzHate. Girls producers denied that the drug-and-sex confessional site was inspired by xoJane.com and editor-cum-enabler Jane Pratt, but Pratt says it might as well have been. 
"It's not that far from how we work," she told Page Six. "I've never told anyone on staff to snort cocaine. I encouraged Cat Marnell to snort actual bath salts."
If Lena Dunham's Girls character goes through a Cat Marnell–esque aspirational breakdown, the Internet might collapse under the weight of our feelings.