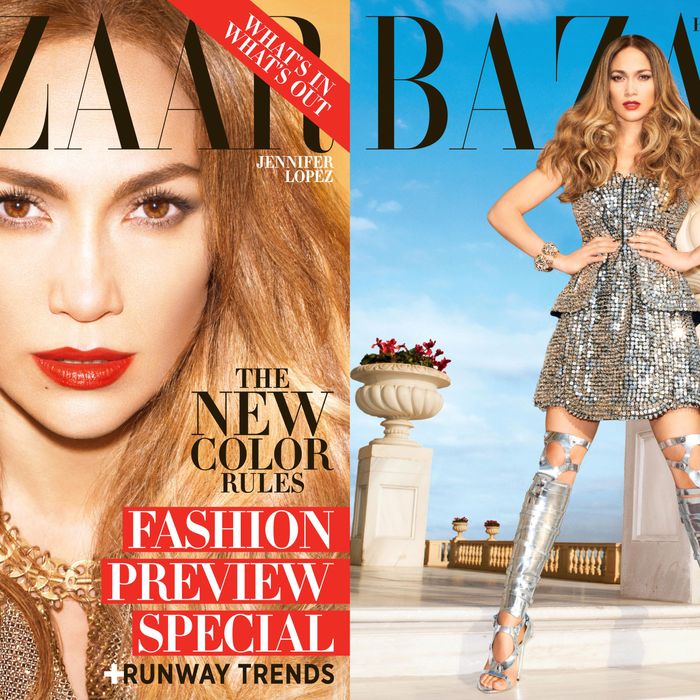 J. Lo's newsstand cover, left; subscriber's cover, right.
Photo: Katjia Rawles for Harper's Bazaar
Jennifer Lopez covers February's Harper's Bazaar in those strappy Tom Ford boots that Anne Hathaway wore a few weeks ago. But unlike Hathaway's, which were black and custom-made to be vegan, J.Lo's pair was fashioned from carnivorous-looking mirrored leather — the diva version, in other words. 
In the accompanying article, J.Lo talks about her extensive entourage, which includes her twin children, her mom Guadalupe, her boyfriend Casper Smart, her manager Benny Medina, several assistants, hair and makeup, security, a trainer, tour managers, etc. "I like the whole idea of traveling, of looking good, and doing it well," she says. "I make it as simple and as beautiful as I can because my life is kind of big." Oh girl, we know. No need to explain yourself.