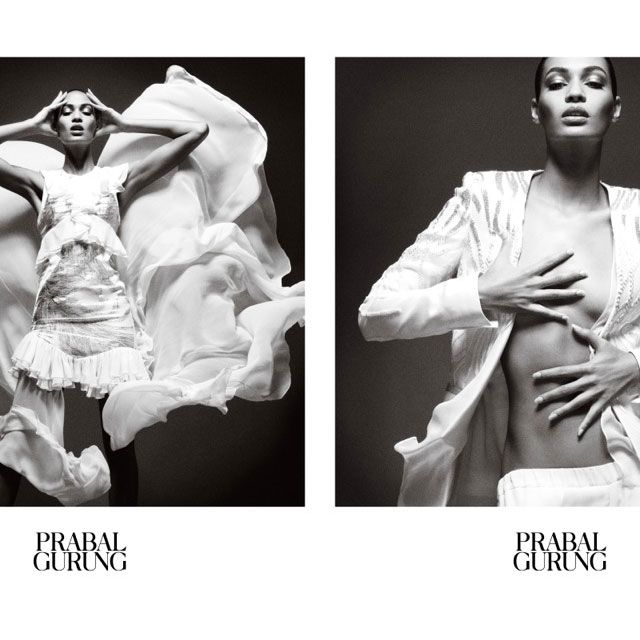 Joan Smalls for Prabal Gurung.
Photo: Prabal Gurung
Prabal Gurung's spring 2013 show took place in a non-air-conditioned warehouse on the hottest, muggiest day of New York Fashion Week in September. Huge industrial fans blew hot air all over the place, and the atmosphere was so muggy it seemed like the models were walking through a steam room. Once you stopped obsessing about how you needed more deodorant, the visual effect was beautiful. Although Gurung says his spring ad campaign, which came out today, was inspired by artist Anish Kapoor, the images also reflect the hazy, wind-filled room where the clothes first appeared last fall. See these pictures, shot by Daniel Jackson and starring Joan Smalls, along with lots of other new campaigns in our spring 2013 ads slideshow.