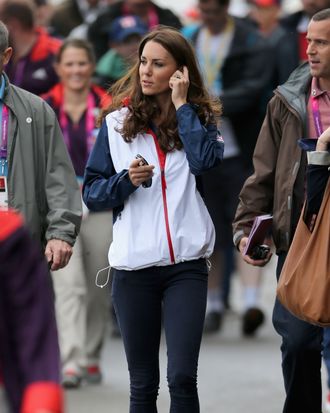 Kate Middleton, dressed to sweat.
Photo: Chris Jackson/Getty Images
Kate Middleton, trapped in London's Kensington Palace so that a team of royal obstetricians can babysit her uterus, has been filling her days with the kind of aimless "errands" one does to escape a house full of in-laws. You know: walking the dog, going to Starbucks, checking out jeggings at the Gap, grabbing coffee at Pret-a-Manger, and so forth. No one's seen her on the Tube yet, probably because that would just be a spectacle, like she's trying too hard to slum it.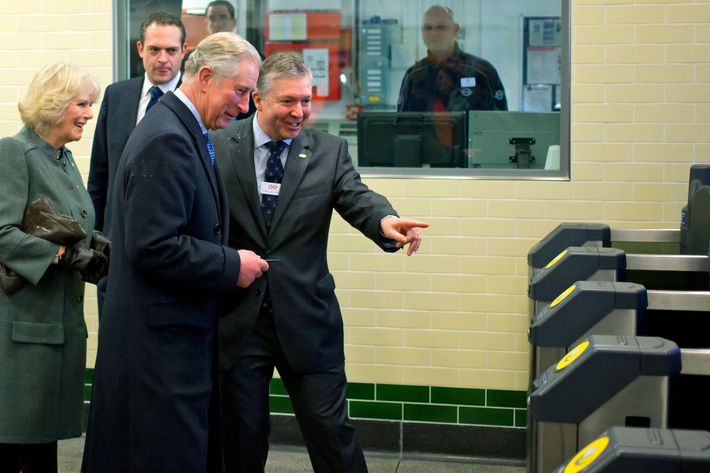 Anyway, Kate's latest outing involved a trip to Selfridges, the U.K.'s most innocuous, mainstream department store, where she browsed items by the delightfully named, ridiculously British-sounding fitnesswear brand Sweaty Betty. (Yes, they have a website; yes, they ship to the U.S.; and they're actually having a great sale at the moment, should you be interested in floral jogging tights.)
According to E! News, who reported this fascinating item on Kate's utterly uninteresting whereabouts, she didn't buy anything. And, like every other time she has wandered around in public over the past two weeks, supposedly nobody noticed her. There are three explanations for this: First, Kate must be good at looking normal, even — dare we say — common; second, her security must be unobtrusive; and third, British people must be militant about minding their own business — at least in public.